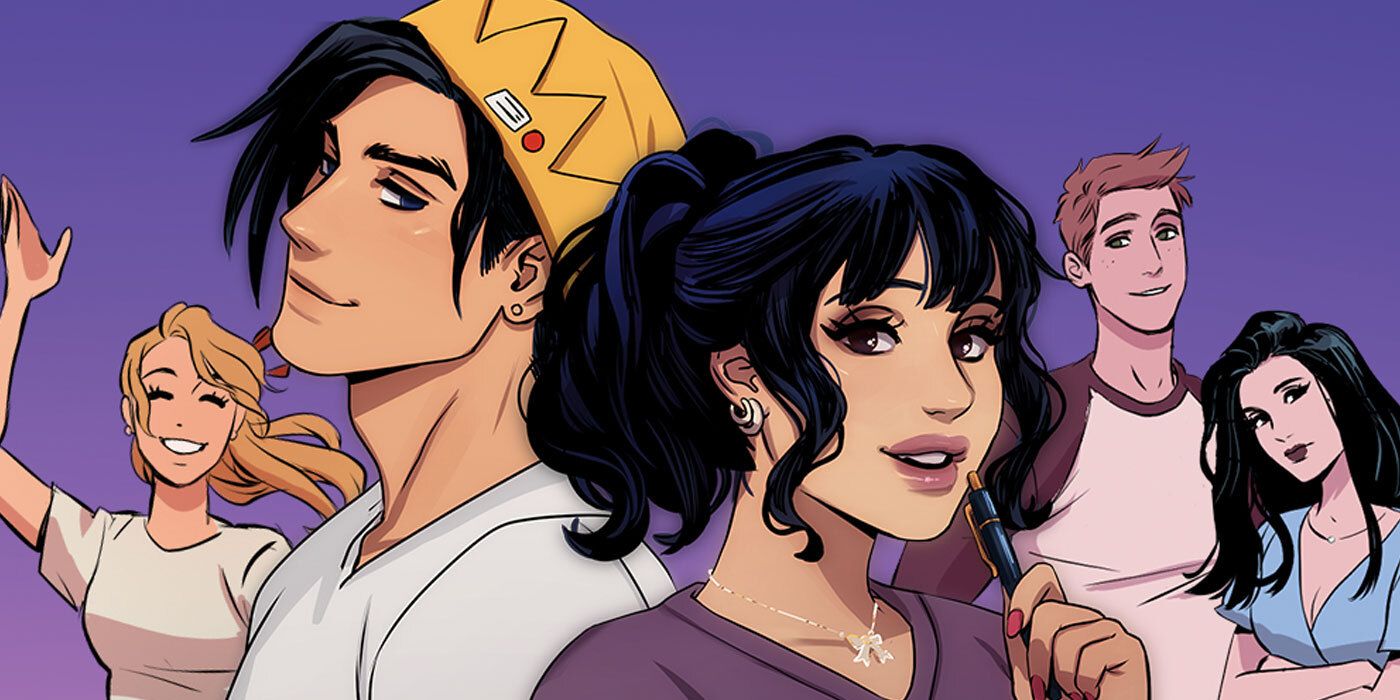 WEBTOON, Archie Team for a series focused on Big Ethel
Writer Keryl Brown Ahmed and artist Siobhan Keenan are the creative team for Big Ethel Energy, the first series of Archie Comics and Webtoon.
Archie Comics and Webtoon team up for new series starring the classic Riverdale Big Ethel character.
The Big Ethel Energy The creative team consists of writer Keryl Brown Ahmed and artist Siobhan Keenan. Webtoon will exclusively launch the first three episodes of the series on September 21, with new episodes every week on the platform. Big Ethel Energy follows our grown up main character, brimming with confidence. Its theme will also focus on adulthood, the search for inner strength while recalling the importance of growth, change and forgiveness.
RELATED: Webtoon's Bat-Family Comic Has Fans Celebrating Damian's Darker Skin Tone
"We are thrilled with this partnership with Webtoon," said Archie Comics Senior Editorial Director Jamie L. Rotante. "The work they have done is amazing, and the modern sensibility they bring to their storytelling, along with the beautiful and colorful art, aligns perfectly with Archie's vision. It has been amazing to work with. Webtoon and watch Ethel's evolution take shape. "
"Introducing Archie's characters to Webtoon is the next step in the evolution of our comics and the way we tell stories," said Jon Goldwater, CEO / Editor of Archie Comics. "We're always looking for new and effective ways to deliver content to different audiences and working with Webtoon is a big part of us that continues to do so. We are excited to launch this new iteration of Ethel on a new platform and to a growing audience who love comics immensely. It is extremely exciting!
"Archie Comics has some of the most enduring and beloved characters in comics, and we are grateful to work with talents who are fans of both Archie Comics and Webtoon." said David Lee, content manager for Webtoon Entertainment, United States. "We look forward to welcoming these iconic characters to the global Webtoon community and presenting their stories to a new generation of comic book fans."
RELATED: Archie Comics' LGBTQ + Character's First Stars in 700-Page Kickstarter
This news follows Webtoon's partnership with DC. The collaboration will see DC's lineup of heroes and villains play out in their own webcomics. The first title to launch is Batman: Wayne Family Adventures, which officially adds Duke Thomas to the Bat-Family. Duke to move into Wayne Manor to join Batman's endless supply of adopted, placed and biological self-defense children
KEEP READING: Webtoon's Bat-Family Comic Dub Looks To Cast Red Riding Hood
Source: Archie Comics
Batman: Catwoman used Wonder Woman's most powerful weapon against the Dark Knight
About the Author