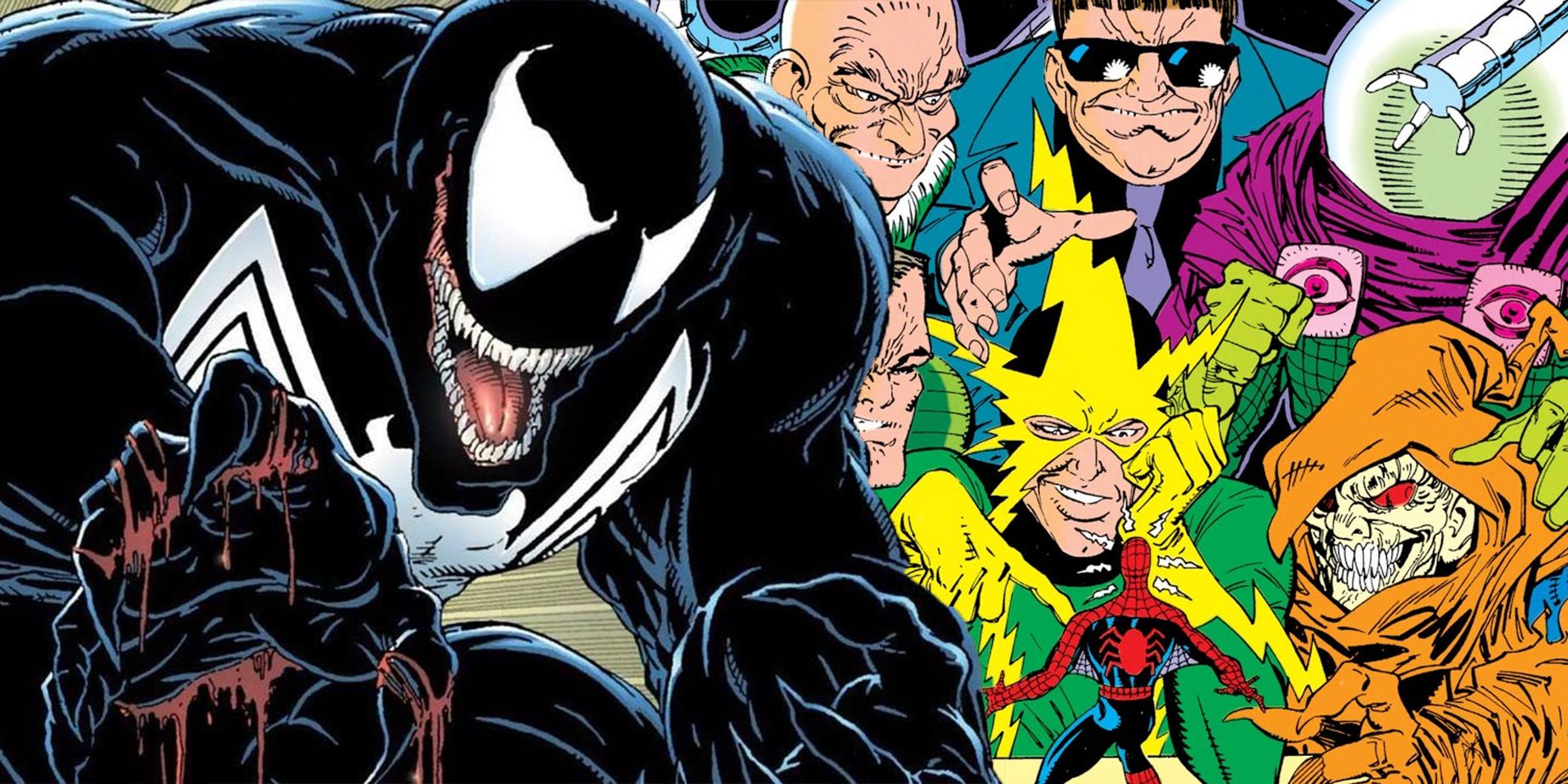 Venom just stole the identity of a classic Spider-Man villain
In a new Spider-Man "What if …?" Marvel Comics storyline, Eddie Brock killed one of Spider-Man's greatest villains and stole his identity.
Warning! Spoilers for Spider-Man: Shadow of the Spider # 3 by Marvel Comics below.
In a world where Spider-Man's symbiote never broke away from him after returning to Earth, Eddie Brock has become a whole new villain. Overviews for Spider-Man: Shadow of the Spider reveals that Brock is the new Doctor Octopus after brutally eliminating Otto Octavius ​​and taking his greatest inventions for his own use. Now, the man generally better known as Venom is coming after Spider-Man with the Sinister Six.
Spider-Man: Shadow of the Spider by Chip Zdarsky, Pasqual Ferry and Matt Hollingsworth is the first comic book to be part of Marvel's revival of their iconic "What if …?" line. In the story, Peter Parker never loses his black symbiote costume and becomes influenced to kill his enemies. In the first two issues, Spider-Man brutally murdered a few of his greatest villains, including the Kingpin, Shocker, and Scorpion. In order to prevent the uncontrollable web-slinger from killing them, Doctor Octopus reformed the Sinister Six (and J. Jonah Jameson). However, the second issue ended with Eddie Brock revealing himself and stabbing Doc Ock to death – because he wants to be the one to kill Spider-Man.
Keep scrolling to keep reading
Click the button below to start this article in quick view.
Related: Marvel Gives Venom A Reboot Of The Immortal Hulk Level
In the previews for Spider-Man: Shadow of the Spider # 3, J. Jonah Jameson arrives at a meeting between the Sinister Six. Rhino, Electro, Mysterio, Kraven the Hunter, and Jameson are met by Eddie Brock who has taken Doctor Octopus' tentacles for his own use. Jameson is surprised to see Brock remember how he was fired from the Globe. Eddie tells him that he lost everything thanks to Spider-Man and decided he had to become something better to stop him.
The Sinister Six don't seem too indifferent to Brock becoming the new Doctor Octopus, as Kraven admits that "every sword added to our battle brings us closer to victory." Meanwhile, Rhino adds that he never liked the way Doc Ock looked at him. Mysterio tells Brock that they planted a bug to bring them Spider-Man and now they just have to wait.
On the next page, Captain America reveals that Spider-Man killed eleven men, including his latest victim, the villainous Beetle.
In this universe, without the alien symbiote, Eddie Brock is just a normal man. However, he's clearly determined to get revenge on Spider-Man – as he murdered Doc Ock and stole his greatest weapon in order to join the Sinister Six. As Spider-Man continues his murder streak, the new Sinister Six will go out of their way to make sure they aren't his next victims. Spider-Man: Shadow of the Spider # 3 is in comic book stores later this week.
Next: MHA's Deku Becomes Like Marvel's Spider-Man
The boys: Homelander refused to wear Superman's worst costume
About the Author