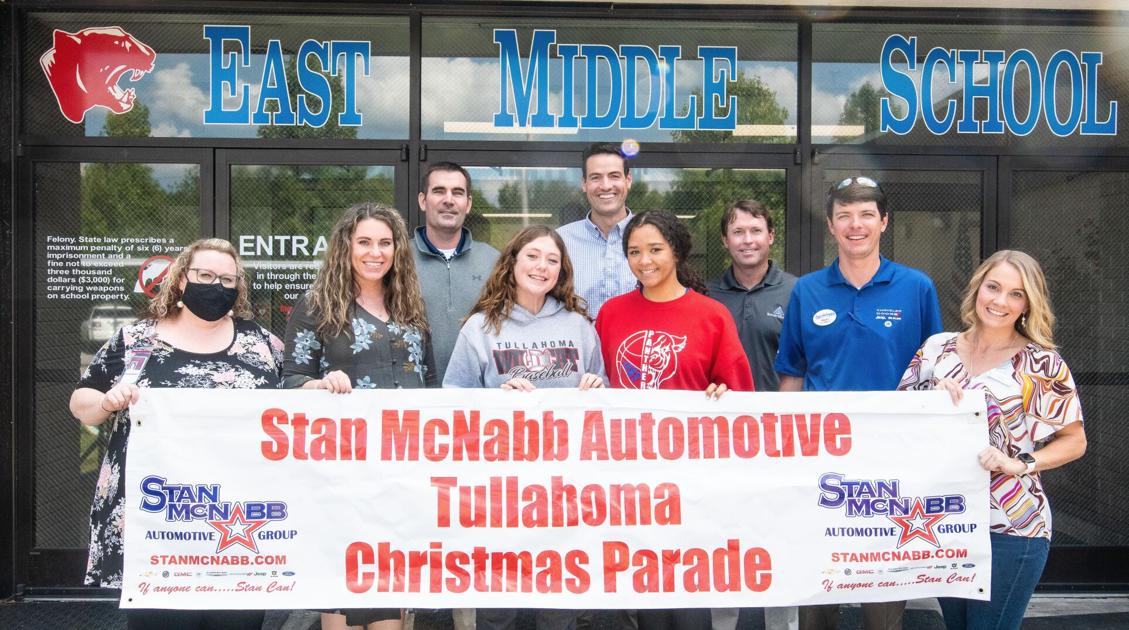 Tullahoma to celebrate "A Cartoon Christmas" | Local News
The theme for the Tullahoma Christmas Parade was chosen by the Tullahoma Region Chamber of Commerce, and it came from two students from East Middle School.
According to Tullahoma City Schools Communication Specialist, Eastern seventh-graders Zach Birdsong, Aaliyah Morris and Hayden Roberts came up with the winning theme idea for the Tullahoma Christmas Parade, sponsored by Stan McNabb Automotive.
The chamber asked students from schools in the city of Tullahoma to come up with possible themes for the annual Christmas parade for the second year in a row after experiencing immense success last year with the student theme of "Christmas Candyland," in the Grand Marshal's honor from last year's parade. Candy sofa.
According to Birdsong, more than 100 entries were submitted this year, giving the parade committee many options to consider. While there were "several big themes" vying for, the big winner was "A Cartoon Christmas," which came from Hayden and Aaliyah.
The students were surprised at school on Tuesday, September 28, with an announcement from the chamber by chamber representatives. They were called to the main office where the director of the East, Dr Woody Dillehay, broke the good news.
"You could see the excitement on their faces when I told them their entry won," Dillehay said. "Being able to deliver this type of news is always exciting, and you might just see the happiness it has brought them. We at East Middle School are proud of these young girls for their choice of theme.
"We appreciate the partnership with the Tullahoma City school system," the chamber said in a statement. "The committee was drawn to matching submissions from Aaliyah Morris and Hayden Roberts because their choice created a bit of fun and energy that we would like to bring to the parade this year. The chosen parade theme, "A Cartoon Christmas", will allow entrances to include their favorite cartoon character for the whole family. "
Aaliyah and Hayden will receive free entry to this year's parade for submitting the winning theme. The Christmas parade is scheduled for Friday December 3.