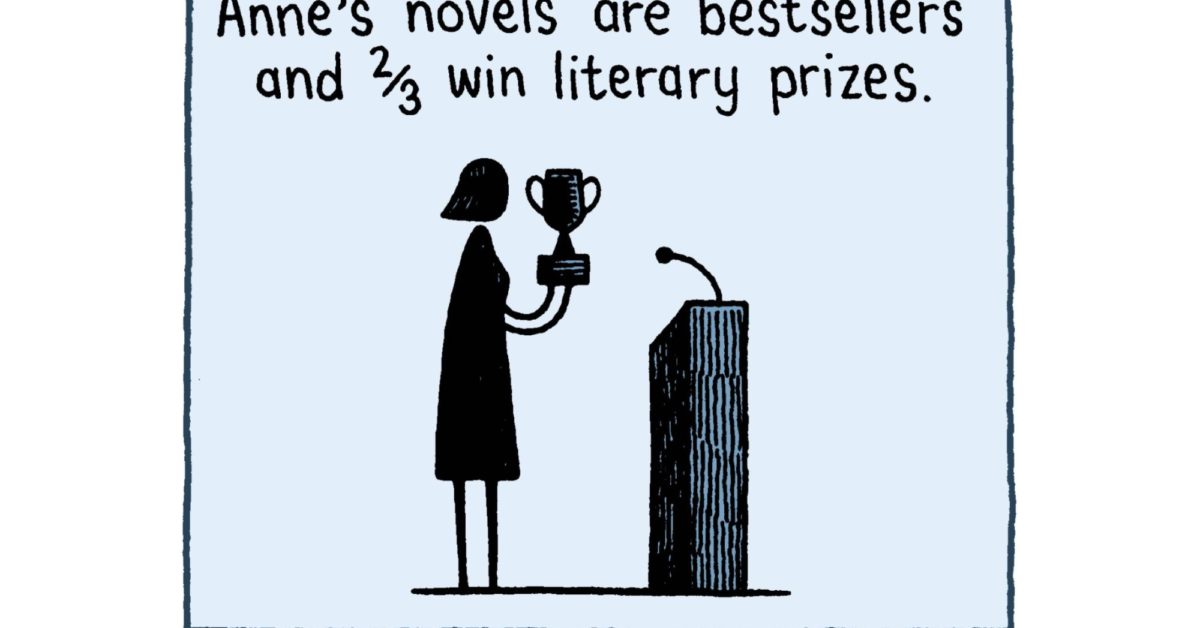 Tom Gauld collects literary cartoons in Revenge of the Librarians
Designer Tom gauld has a new book for October 2022 from Drawn & Quarterly, Revenge of the librarians. A collection of cartoons with a literary theme.
Face the specter of failure, the specter of social media, and other supernatural enemies of the author. Tom Gauld returns with his most witty and incisive collection of literary cartoons to date. Perfectly composed designs are punctuated with the artist's mark of humor, hitting high and low. After all, Gauld is just as comfortable with hits against Jane Eyre and Game of Thrones. Among the particularly privileged targets are the pretentious novelist who procrastinates, the commercial mercenary of the impartial publisher, the willful obscurantism of the conceited poet. Earthquake in the presence of the stack of bedside books as she grows! Grit our teeth at the always moving deadline that the writer never respects! Quail in front of the incisive dissection of the manuscript by the critics! And above all, be envious of the paragon of creative productivity! Revenge of the Librarians contains even more murder, beatings, and retribution than The Department of Mind-Blowing Theories, Baking For Kafka, or any collection of biting scribbles by the inimitably excellent Gauld.
Tom Gauld is a Scottish cartoonist and illustrator living in London, and his work is regularly published in The Guardian, The New Yorker, and New Scientist. He created a number of comics including Department of Mind-Blowing Theories, Baking with Kafka, Mooncop, You're All Just Jalous of My Jetpack and Goliath. Gauld studied illustration at the Edinburgh College of Art and the Royal College of Art. At the Royal College of Art, and last year saw the publication of The little wooden robot and the log princess.