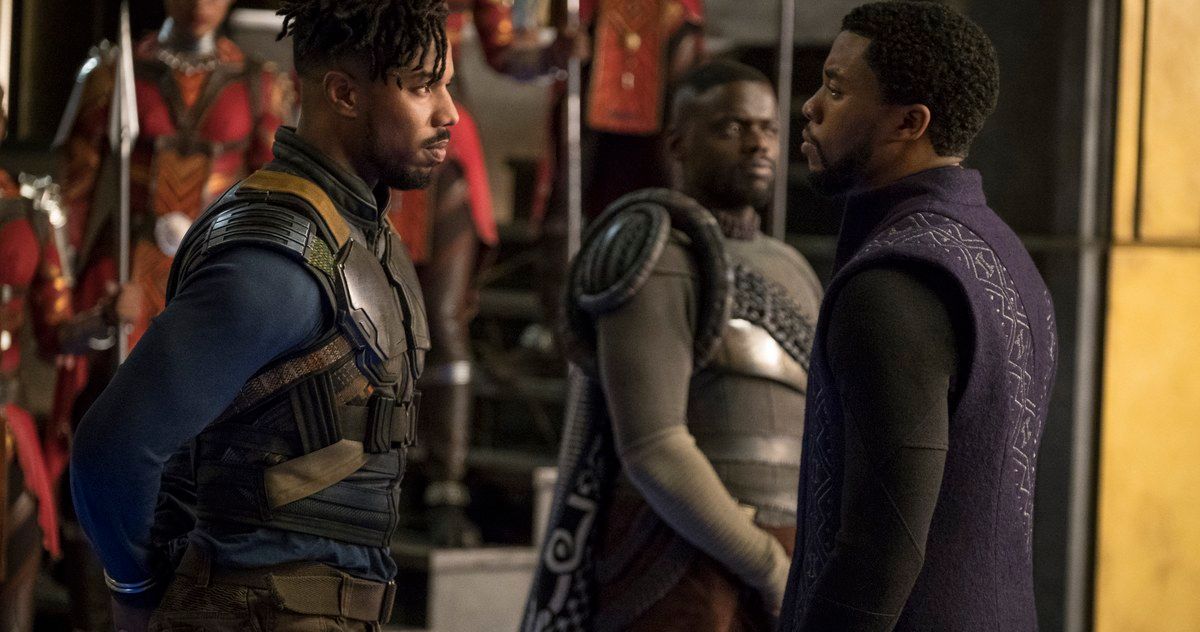 These are the best revolutions represented in cinema
The silver screen is no stranger to creating powerful and emotional films depicting different struggles against major dominant forces. Some of the best motion pictures feature epic battles and fierce uprisings that leave audiences on the edge of their seat. Whether the film details real historical revolutions or fictionalized uprisings, this small subgenre of cinema is often action-packed and undeniably gripping for moviegoers. Since The Russian Revolution was depicted in the 1927 Oktober, Hollywood picked up the slack and used that storytelling premise, achieving successful and lucrative results in the process.
Whether it's a band of misfits defending their hometown from invaders or mighty gladiators leading bloody rebellions, revolutions are an exciting theme in cinema and remain a staple. Many of the best actors in cinema have starred in such films, such as Mel Gibson in the epic tale Brave Heart, Keanu Reeves in Philosophical Sci-Fi Extravaganza The matrix and Brad Pitt as a soap seller in the cult classic Fight club. Let's take a look at the best revolutions depicted in cinema.
9

Red Dawn
1984 action movie Red Dawn depicts the United States on the brink of World War III, as the country was invaded by the Soviet Union and its Cuban and Nicaraguan allies. The story centers on a group of teenagers who join forces to resist Soviet occupation and defend their town, using guerrilla warfare to fight back. With a cast of the best of the '80s (Patrick Swayze, C. Thomas Howell, Charlie Sheen and Jennifer Gray), the gripping drama features the ragtag misfits as they fight to stay alive and regain their power and freedom. Despite mixed reviews from critics, Red Dawn was a box office hit and helped further elevate his talents' movie star status. It was a culturally and historically specific moment that reflected Cold War fears, and an equally topical remake was released in 2012, with North Korea invading the United States instead of the Soviet Union.
8

Brave Heart
Mel Gibson directs and stars in the classic and epic 1995 historical drama Brave Heart, which tells the story of Sir William Wallace, a late 13th century Scottish warrior who led the Scots in the First War of Scottish Independence against King Edward I of England. Although criticized for its many inaccuracies, the blockbuster received praise for its powerful performances, epic fight sequences, direction and visuals; Gibson had to work hard to tone down the bloody revolution battle scenes to avoid an NC-17 rating. The New York Times called the film, "one of the most spectacular entertainments in years" and won five Oscars, including Best Picture and Best Director for Gibson. According to Lin Anderson, author of Braveheart: Hollywood to Holyrood, the image is credited with playing a significant role in the Scottish political landscape in the mid to late 1990s.
seven

The matrix
Iconic 1999 sci-fi action film The matrix depicts a dystopian future in which humanity is unknowingly stuck in a simulated reality, created by a vast evil cyber-intelligence preying on unsuspecting humans. When hacker Neo discovers this shocking truth, he is contacted by a mysterious stranger and is drawn into a vicious battle against violent intelligence operatives, and helps lead a massive revolt of man against machine. Keanu Reeves stars as Neo, with Laurence Fishburne and Carrie-Anne Moss filling in the lead roles of Morpheus and Trinity respectively. Directors The Wachowskis originally pitched the role of Neo to Will Smith in 1996, but the actor turned it down because he didn't quite understand the concept. The matrix was indeed a huge investment for Warner Bros., which spent a considerable sum with philosophical themes and thought-provoking special effects. The gamble paid off, as the big-screen extravaganza grossed over $460 million and launched a lucrative and much-revered franchise; The matrix is considered one of the best science fiction films of all time.
Related: 18 Best Keanu Reeves Movies, Ranked
6

The Patriot
Featuring an all-star cast including Hollywood greats Mel Gibson (in another groundbreaking film) and Heath Ledger, 2000s The Patriot tells the story of Benjamin Martin (Gibson), an American settler and peaceful farmer who is driven to lead the Colonel's militia during the American Revolution when one of his sons is murdered. Gibson's Benjamin Martin is a composite character based on four historical men: Francis Marion, Daniel Morgan, Andrew Pickens and Thomas Sumter. Of The Patriot, director Roland Emmerich said, "They were characters I could relate to, and they were engaged in a conflict that had a significant outcome – the creation of the first modern democratic government." The epic war film was harshly criticized by British historians and critics, and caused waves in the UK for its themes of anti-British sentiment. All the same, The Patriot did well at the box office, and Gibson received critical acclaim for his moving portrayal.
5

fight club
From the genius mind of David Fincher comes the 1999 cult classic fight club, based on Chuck Palahniuk's novel of the same name. The drama follows an anonymous insomniac office worker who forms a "fight club" with soap salesman Tyler Durden, while entangling himself in a romance with a poor woman and a mysterious anti-capitalist revolution. Fincher was inspired by the adaptation of rebel without a cause andThe graduation, as it was a coming-of-age film for 30-somethings that featured the conflict between Generation X and the value system of advertising. Edward Norton and Brad Pitt star in the film, with Norton as the narrator and Pitt the evil Durden. It was one of the most controversial and discussed films of 1999, and has been recognized as an innovator in cinematic style and form. Despite polarizing reactions from audiences and critics, fight club found new life with its home video release, becoming the ultimate cult classic.
4

V for Vendetta
2005 dystopian political film by James McTeigue V for Vendetta is set in a future tyrannical British state where an anarchist and freedom fighter going by the alias "V" tries to start a revolution with the help of a young woman. Starring Hugo Weaving and Natalie Portman, the pic is based on the Alan Moore and David Lloyd DC Comics limited series. V for Vendetta highlights the struggle between freedom and the state and, as many critics and commentators have observed, reflects the style and elements of Gaston Leroux The Phantom of the Opera. The dystopian drama received rave reviews from moviegoers and critics alike, with praise for its thought-provoking premise, stunning visuals, and standout performance. Of V for Vendettathe message and legacy of, comics co-creator David Lloyd said: "The Guy Fawkes mask has now become a common mark and a handy sign to use in protest against tyranny – and I'm glad people are using it, it looks quite unique, a pop culture icon used that way. "
3

Spartacus
Stanley Kubrick's epic 1960 brain historical drama Spartacus is inspired by the life of the famous Thracian gladiator, who survives his brutal gladiatorial training and leads a bloody revolt against the Roman Empire. Featuring the talents of Hollywood legends Kirk Douglas, Laurence Olivier, Jean Simmons and Tony Curtis, the cinema classic was the only film in which Kubrick did not have complete artistic control; he and Douglas were often at odds during the production of the massive picture (which is probably why it's his least weird film). Spartacus was a critical and commercial success, garnering rave reviews and solidifying Kubrick as a major director despite a problematic process. The thrilling image won four Oscars and a Golden Globe, and is widely recognized as one of the genre's greatest epic films.
2

Black Panther
Marvel's 2018 Epic Superhero Movie Black Panther is undeniably one of the best MCU movies ever made and follows the newly crowned King of Wakanda T'Challa as he is challenged by Killmonger, who wants to defy the country's isolationist policies and spark a global revolution. Starring the late and incredibly talented Chadwick Boseman as the famous comic book character and a supporting cast of Michael B. Jordan and Lupita Nyong'o, Black Panther was a global phenomenon and grossed over $1 billion at the box office. The comparisons between the plot of the film and the revolutionary political group whose name it bears are striking. The film received acclaim for its powerful performances, stunning direction and visuals, and won three Academy Awards. Black Panther also became the highest-grossing film directed by an African-American filmmaker, with the blockbuster directed by the talented Ryan Coogler. A sequel, titled Black Panther: Wakanda Forever, should be released later this year.
Related: Michael B. Jordan Continues To Play Coy On Killmonger Return
1

Lawrence of Arabia
Widely regarded as one of the greatest and most influential films of all time, the 1962 British epic Lawrence of Arabia depicts the story of TE Lawrence, an English officer who succeeded in uniting and leading the often warring Arab tribes during World War I. Big-screen legend Peter O'Toole plays the real-life groundbreaking character whose film is named after, and is joined by an impressive cast including Alec Guinness, Jack Hawkins and Anthony Quinn. Throughout the marvelous epic, Lawrence finds himself in emotional turmoil as he is torn between his loyalty to his homeland of Britain and his newfound Arab comrades. The cinematic extravaganza won seven Academy Awards and widespread critical acclaim, with the picture widely regarded as a masterpiece of world cinema.
Best modern remakes of classic movies, ranked
Remakes and reboots have been a popular trend in 21st century cinema. Here is a list of the best modern remakes of classic movies.
Read more
About the Author