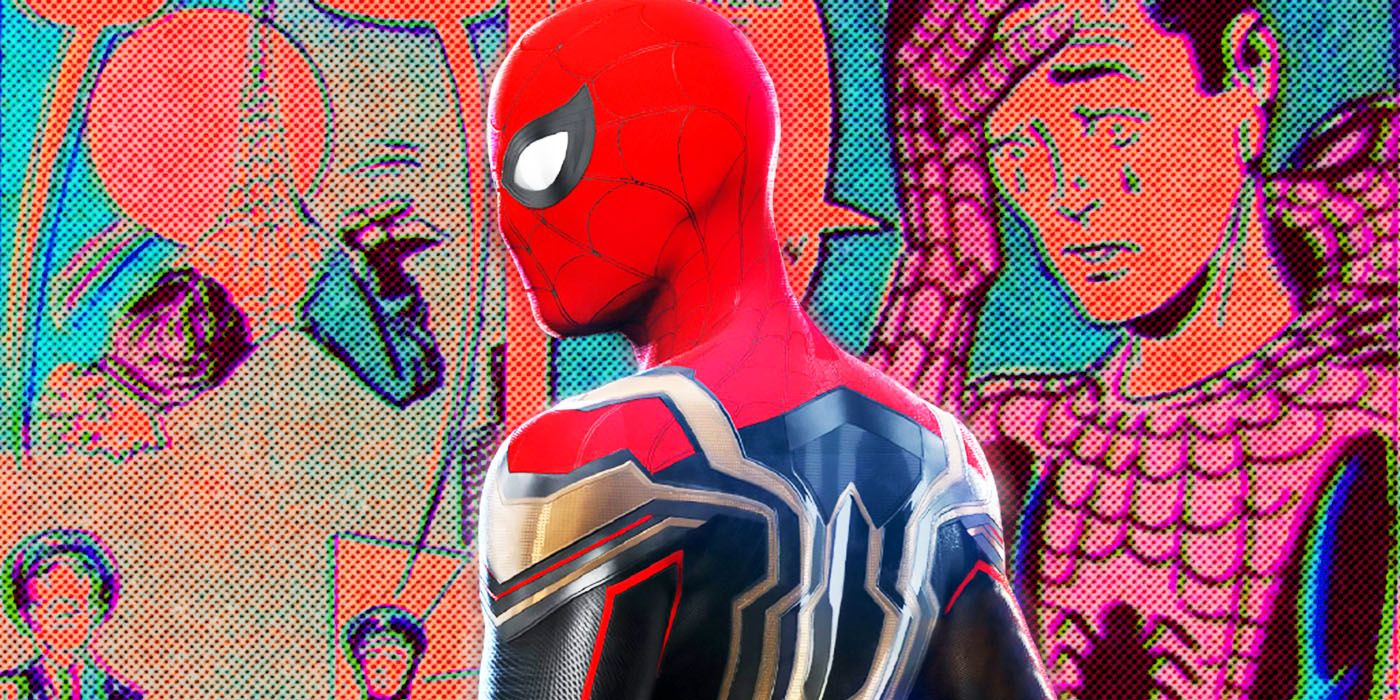 The tragedy of No Way Home pays homage to the comics
Spider-Man: No Coming Home is truly a love letter to all things Spider-Man, from the way it pays homage to the character's previous live-action cinematic installments to the way it builds an exciting new story for the Marvel Cinematic Universe version of Peter Parker. . However, the strongest link No coming home creates to Spidey's extensive history is the origin of the character. Not his origin story, which has been adapted over and over again, but his literal origin in the pages of Incredible Fantasy #15.
No coming home ends on a truly depressing note for the MCU's friendly neighborhood hero – with the whole world having forgotten about Peter Parker, he's starting a new life after losing everything. He has no friends, no family, and he moves into a small, shoddy apartment, about to spend his first Christmas alone. However, he still has the words left to him by his Aunt May, "with great power there must also come great responsibility". With those words, he swings into the night to do what Spider-Man does best: help those in need. Spider-Man: No Coming Home is above all a tragedy – not on the same level as Shakespeare, but exactly on the same level as a fateful comic strip published in the summer months of 1962: Incredible Fantasy #15.
RELATED: Spider-Man: Far From Home Featured the Moment MJ Knew Peter Was Spidey
Back when Spider-Man was just a concept in Stan Lee's mind, he pitched the idea to then-Marvel editor Martin Goodman and suggested making it. a continuous series. Goodman dismissed the idea, thinking that a teenage character based on spiders, of all things, would never be popular. However, he allowed Lee to test the character in the latest issue of Incredible Adult Fantasy, the anthology series Lee was working on with artist Steve Ditko. If the character was successful, then Spider-Man would get his comic book series.
Although Stan Lee initially went behind Steve Ditko's back to get a design for the Jack Kirby character, he found he didn't like Kirby's vision for Spider-Man and instead went back to Ditko. While sneaky and ultimately a wasteful endeavor for Kirby, what's clear is that Stan Lee desperately wanted this character to be successful, and he needed it to win. Spider-Man was never guaranteed a future beyond an issue, so Stan Lee and Steve Ditko had to make a good one.
RELATED: Spider-Gwen's New Reality Teases a Potentially Terrifying Friendship
Which is why it's interesting that the couple, accidentally or intentionally, didn't really do superhero comics for Incredible Fantasy #15. Sure, Spider-Man looked like a superhero, wearing the suit and all. But the story that followed in the pages of this comic didn't feature superhero antics or larger-than-life villains. It was the story of a boy, bullied in high school, gaining powers that made him something more. He used those powers for fame and glory until tragedy struck, and he learned an important lesson about power and responsibility.
It's the origin story that audiences now know very well, but in 1962, that was where it all ended. It was a tragedy through and through; there was no happy ending, no salvation, no New York heroes. The comic ends with the promise of more adventures for Spider-Man in the next issue, but that was a bluff on Ditko and Lee's part. If the comic had failed, that would have been it for the character, and indeed the comic's reception meant there would be no more problems with amazing fantasy. Instead, it was so successful that within a year, The Amazing Spider-Man #1 hit store shelves, and the rest is history. There is an inescapable tragic element to the character of Spider-Man; it was there in Incredible Fantasy #15and it continues to be present even now in the box office juggernaut that is Spider-Man: No Coming Home.
Spider-Man: Across the Spider-Verse Part 1 – Trailer, News and Latest Updates
Read more
About the Author