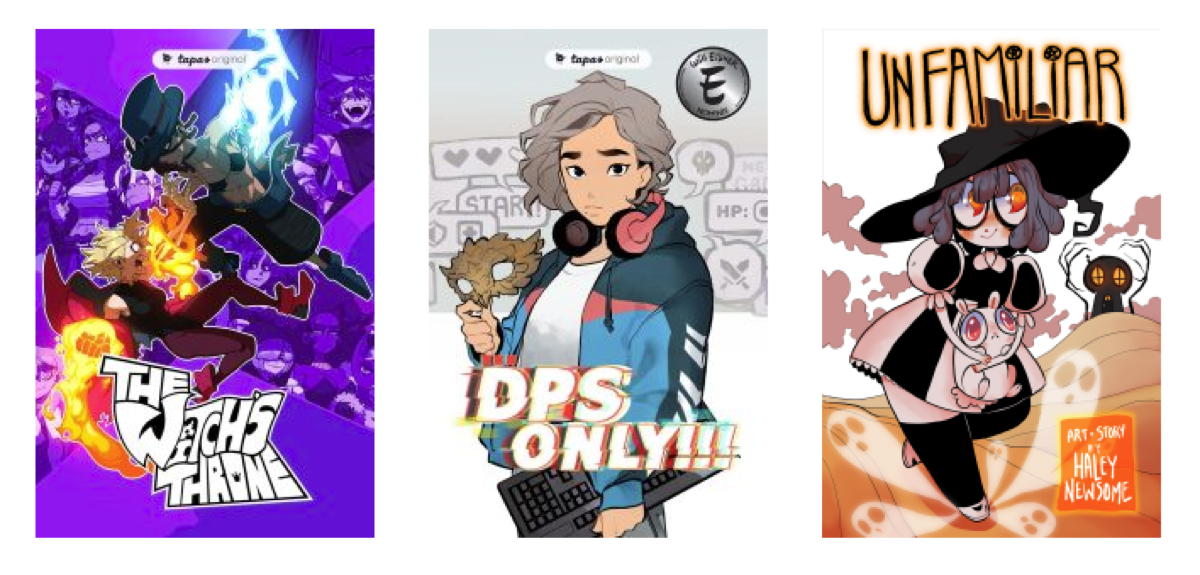 Tapas signs with Andrews McMeel for a multi-book printing deal
Some of Tapas Media's most popular webcomics will be in print through a just-announced deal with Andrews McMeel that will begin in fall 2022. The graphic novel series will feature strong and underrepresented female characters.
Over the past year or so Tapas made all kinds of deals with all kinds of media partners and hired a bunch of skilled comic book editors, including Chris Robinson and Jamie S. Rich. AMP is known to publish some of the best-selling comic books of all time, including print comic collections such as Sarah Anderson, Pearls before Swine and many more. Teaming up with a leading webcomics platform is therefore a no-brainer.
"We couldn't be happier to announce our association with Tapas," said AMP President and Publisher. Kirsty Melville. "Tapas is unequivocally the leading digital publisher of webcomics and webnovels, and AMP, with our long history of working with the most talented comic book creators, is uniquely positioned to be its book publishing partner."
"Partnering with Andrews McMeel Publishing means aligning the next generation of tapas makers with a catalog of household names and Hall of Fame talent," said Alex R. Carr, Sr. Director, Publisher Development at Tapas. "Tapas Media welcomes this opportunity for our storytellers to take the next step in their careers and for their visions to engage new readers. It's a natural evolution for resonating comics on our platform.
The series will begin with the following titles:
Unfamiliar by Haley Newsome (LavenderTowne) features the young witch Planchette, who discovers that her house is haunted. With the help of new friends, including a shy mermaid who hates attention, a cursed girl who's ashamed of her looks, and a magically challenged witch from a powerful clan, Planchette sets out to help the ghosts find their fulfillment. The hit webcomic has garnered 30 million views.
DPS only! by Xiao Tong Kong (Velinxi) tells an empowering story set in the world of esports, as a young woman overcomes self-doubt, societal expectations and an overprotective big brother to find her voice and pursue his dream of becoming a competitor.active player. DPS only! was nominated for the 2021 Eisner Prize.
The Witch's Throne by Cedric Caballes (WhataHero) offers an entertaining take on an epic coming-of-age fantasy story, combining action-adventure manga and RPG elements. An optimistic young alchemist embarks on a quest to become one of four sacred heroes destined to save the world, making new friends (and bitter enemies) along the way.
Additional titles are planned for future release in 2023.
Related