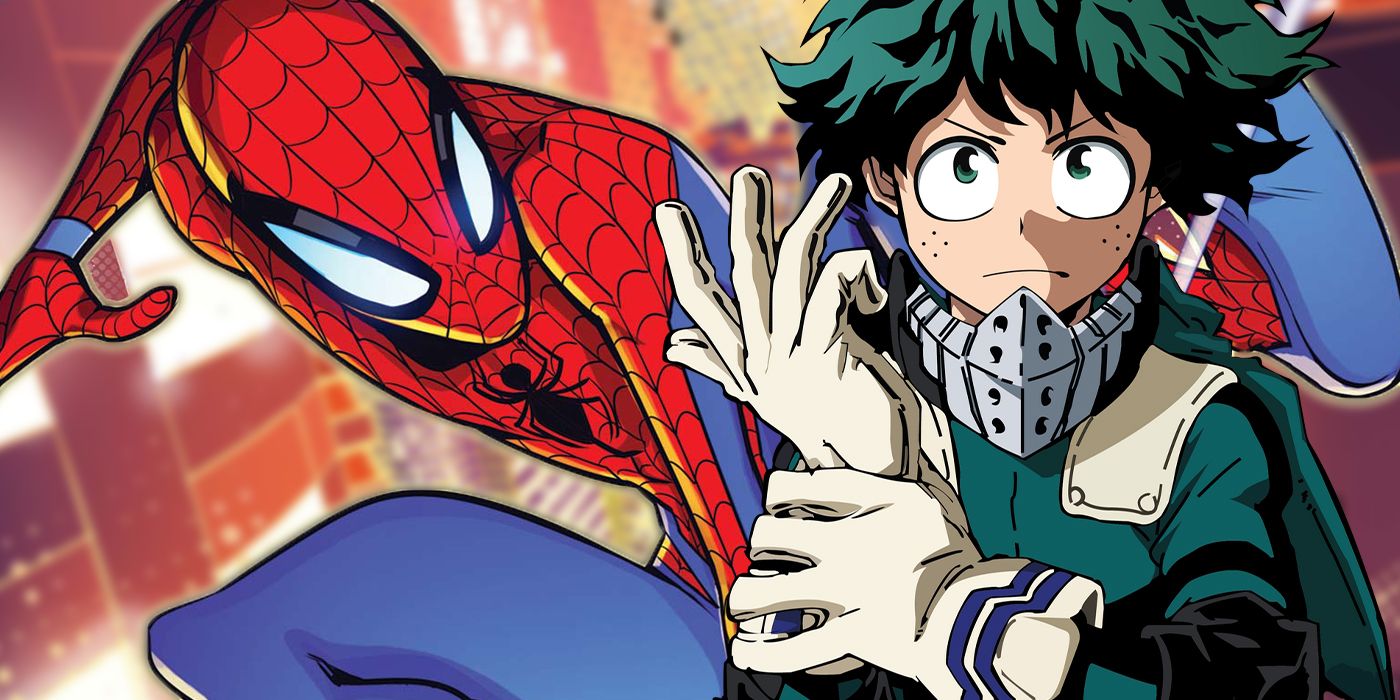 My Hero Academia's Deku Gets A Spider-Man Upgrade In New Cosplay
Spider-Man meets My Hero Academia's Deku in an all-new cosplay from miochavez__29 that combines the Marvel Comics and manga hero.
The world of my hero academia meets the Marvel Universe in a new cosplay that combines Deku and Spider Man as a combo hero ready to spring into action and show off his incredible powers. On his Twitter account, cosplayer @miochavez_29 takes elements of the costumes of the two heroes and creates Spider-Deku, which merges two of the most popular characters from comics and manga. Considering Deku was inspired by Marvel heroes, this is a fitting set.
Izuku Midoriya is the main character of the very popular manga series, My hero academia. Using the superhero name "Deku", the teenage hero was initially born without powers into a world filled with heroes, but caught the eye of his biggest idol, All Might, who shared his incredible One For All Quirk . Izuku and the world of my hero academia was heavily inspired by superhero comics, with Spider-Man being among the characters who made a covert appearance in the first manga. Izuku and Peter Parker share similar personalities, as both heroes want to make the world a better place and have an unwavering attitude. In a new cosplay, the two characters are merged into Spider-Deku.
Related: One-Punch Man Finally Reveals Saitama's Breathtaking True Strength
On his Instagram account, cosplayer miochavez_29 shared their take on Deku's combination of my hero academia and Marvel Comics' Spider-Man. The results are impressive, as the cosplay combines Deku's original hero costume with Spider-Man's iconic ensemble. The look includes Spidey's mask with large white eyes, Deku's green jumpsuit, similar red utility belt, elbow and knee pads, and thick gloves. In the Instagram photo, @miochavez_29 poses with skyscrapers in the background. It's a great look with great execution.
The superb cast of my hero academia characters has led to some awesome cosplays. We've shared some fantastic looks, including a gender-reversed Bakugo, power-chilling Dark Deku, a menacing Himiko Toga cosplay, and a stunning ensemble that brought Ragdoll to life. Given the wealth of character designs and powers and the popularity of manga and anime, hero and villain cosplays aren't going to slow down anytime soon.
Deku and Spider-Man are beloved heroes who fight for a good cause and show what it means to be a great hero. So seeing them combined into a new hero makes for really fun cosplay, because it would be cool to see Spider-Deku in action. So who wouldn't want a Spider Man/my hero academia crossing?
Next: Mystique's Most Badass Marvel Cover Gets Cosplay Accurate
Source: miochavez__29
Thanos' New Minions Make The Black Order Look Like Amateurs
About the Author