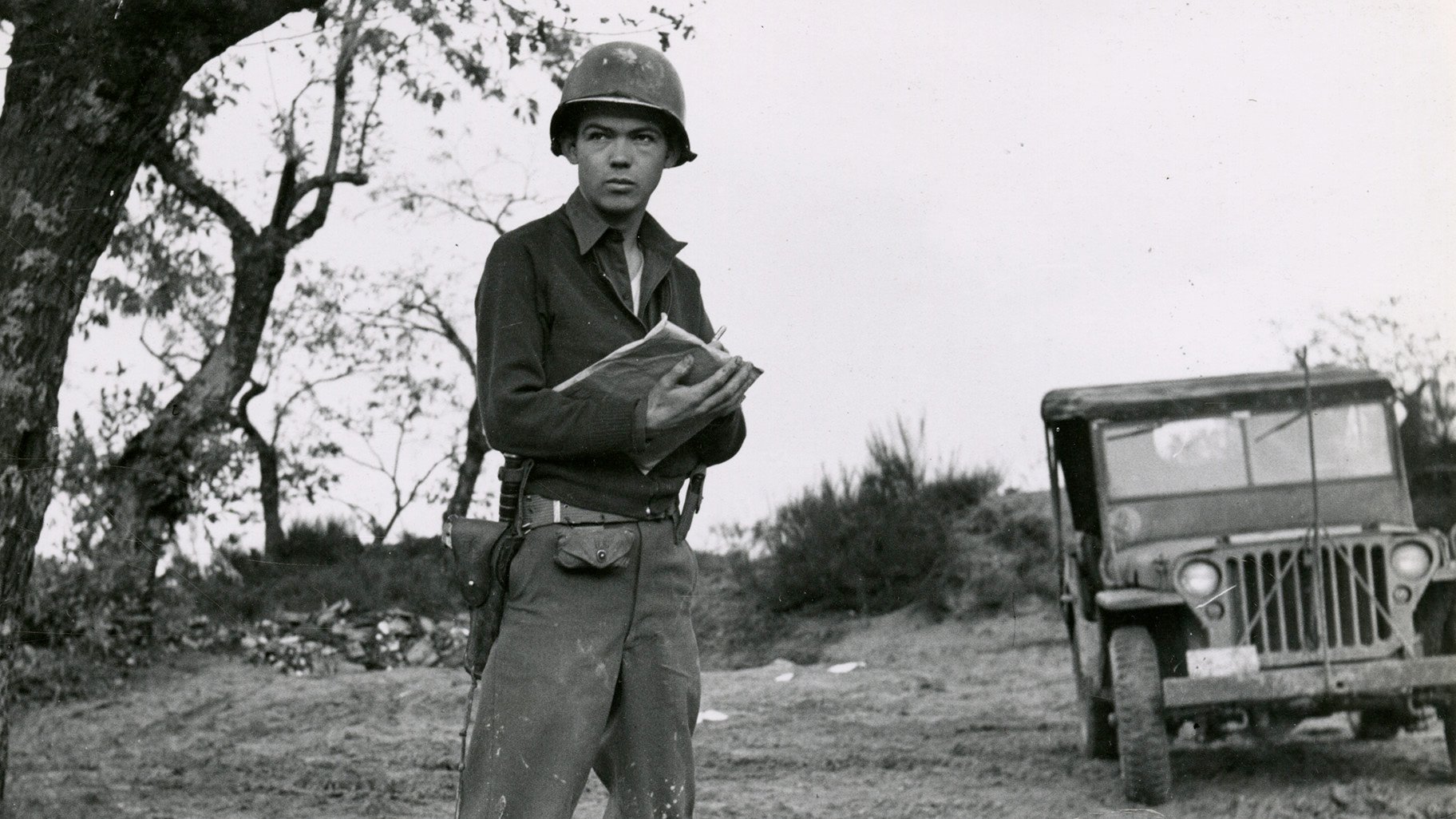 military museum remembers the master cartoonist who was "drawn to combat" | Chicago News
By the age of 23, he had fought in World War II, mingled with General Patton and won his first Pulitzer Prize. Designer Bill Mauldin created works of art for magazines, books and newspapers from the 1940s to the 1990s.
A new exhibition recalls this American original with a strong link with Chicago.
---
TRANSCRIPTION
Marc Vitali: For any problem facing the United States – or the world at large – Bill Mauldin could sketch a strong opinion.
For more than 50 years, he satirized the news of the day, and he did not perform well.
Now the Pritzker Military Museum & Library has opened its archive of original works of art by Bill Mauldin.
James brundage, Pritzker Military Museum & Library: You start looking at these cartoons and browsing through the hundreds and thousands of them and you really gain not only an appreciation for the original pieces themselves, but certainly for his humor for the subject matter that he covers. I mean he dabbled in everything. If it was an important social, political, economic topic of the 60s, 70s, 80s, 90s, he probably touched on it. And he did it in such a biting commentary that I think only cartoonists can do it sometimes.
(Copyright the Pritzker Military Museum & Library)

Vitali: Born in New Mexico, Mauldin studied at the Chicago Academy of Fine Arts.
He began his artistic career fighting in Europe during World War II.
There he created Willie and Joe, two soldiers who came to symbolize the ordinary fighter.
Brundage: Once in Italy, this is where the characters Willie and Joe emerge as separate characters, and he will continue to draw them for the rest of the war and after the war as well. They are truly representative of the average infantryman's experience. He tries to convey what the fighter is going through, what he is going through, and he will go back and forth to the front lines to document exactly what he is going through.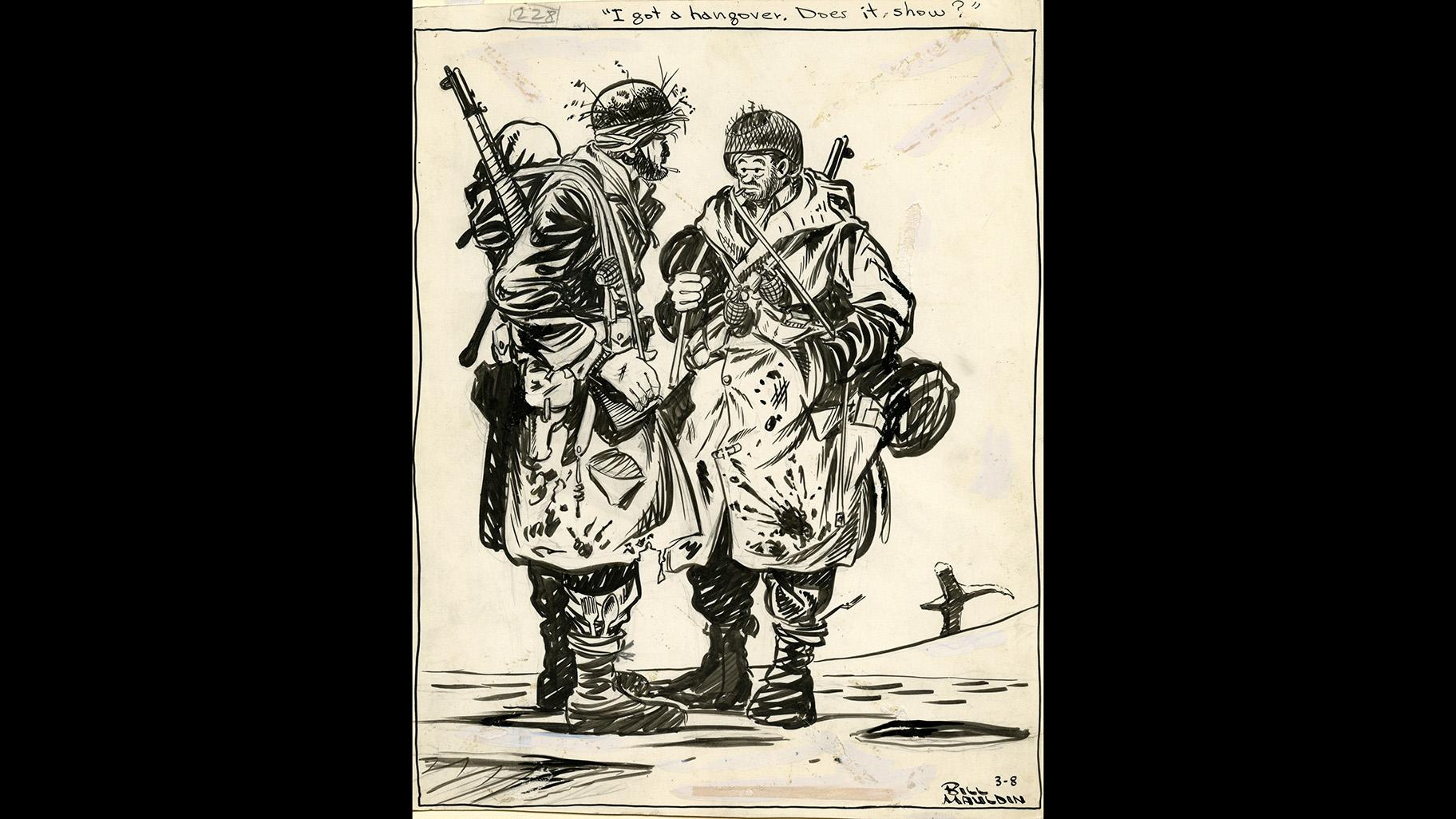 Willie and Joe. (Copyright the Pritzker Military Museum & Library)

Vitali: Mauldin's view was popular among enlisted men and people on the Home Front.
But the scruffy soldiers he drew were not appreciated by some servicemen, including General George Patton, who held a private meeting with Mauldin the artist later portrayed.
Brundage: Patton kind of chewed it up on the cartoons and tried asking questions, regarding, "What are you trying to do with these guys?" But Mauldin was able to continue drawing for the rest of the war and even on his return home. He was sticking to what he was trying to portray with these characters.
Vitali: Mauldin won his first Pulitzer Prize for his WWII work.
In 1959, Mauldin won a second Pulitzer Prize for a cartoon that portrayed author Boris Pasternak as a prisoner of the Soviet Empire.
He was an editorial cartoonist for the Chicago Sun-Times from 1962 to 1991.
Perhaps his most famous image is that of Abraham Lincoln, grieved with grief, reacting to the assassination of John F. Kennedy.
Lincoln in Mourning: Chicago Sun-Times, 1963; in response to the assassination of JFK. Copyright 1963 by Bill Mauldin. (Courtesy of Bill Mauldin Estate LLC)

The museum and library are located on the second floor of the historic Monroe Building on Michigan Avenue.
The curator of the exhibition has a link with the artist, because he too was an infantryman.
Brundage: I served in the Marines in Iraq.
The experiences he portrayed through Willie and Joe during WWII are the same ones I had, which I think infantrymen continue to have – complaining about the food, complaining about the weather, these are things that are wrong. away for those in the military. So whether you are a soldier from WWII, Korea, Vietnam, Desert Storm, I think his drawings would speak to you.
You look at his works now and there are cartoons that are as relevant today as they were when he drew them. They say there is almost a Mauldin for everything. If this is something that is still happening today, it looks like we can find a Mauldin who brings up the subject.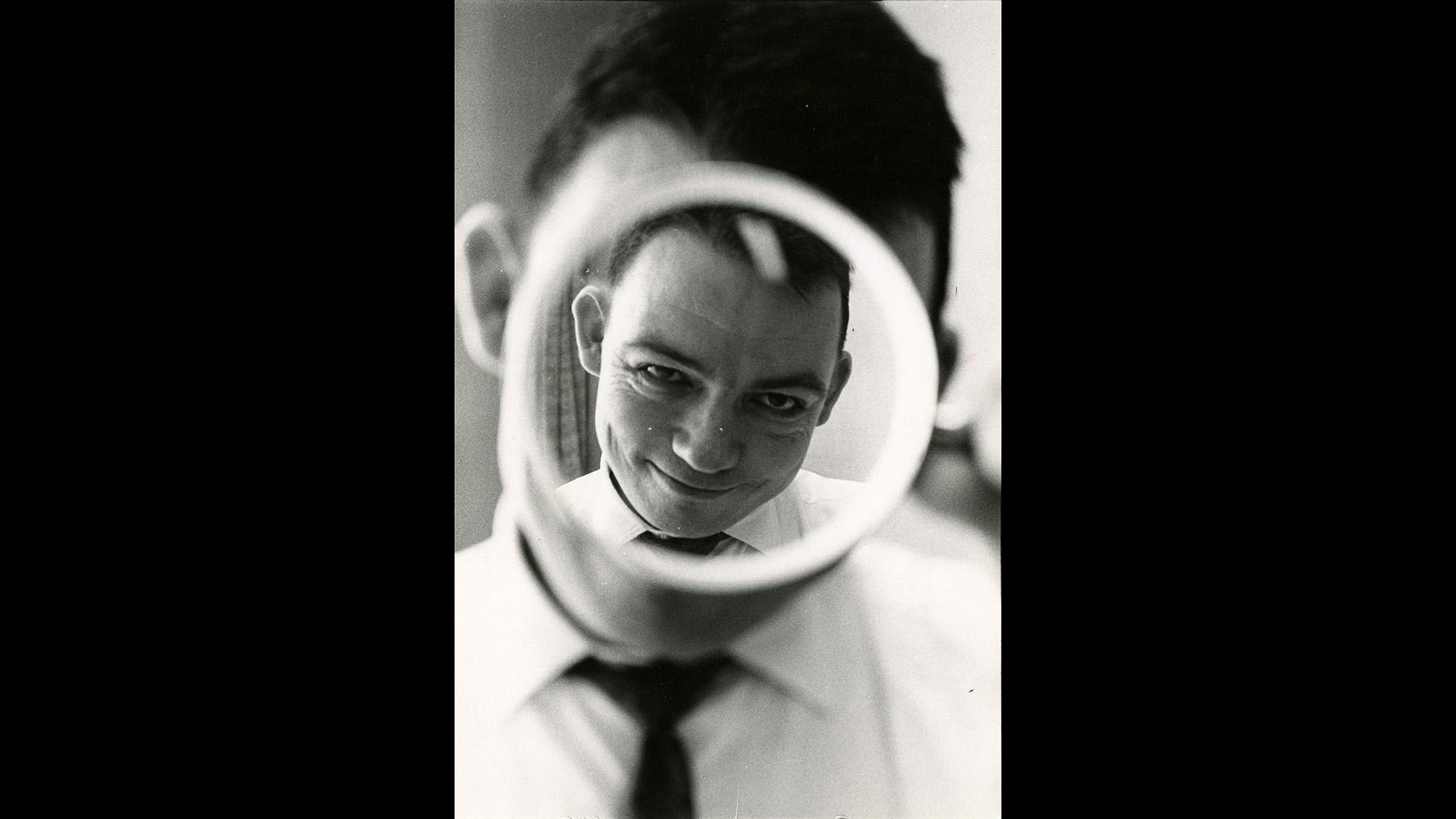 (Copyright the Pritzker Military Museum & Library)

Learn more about this story
Bill Mauldin died in 2003 and is buried in Arlington National Cemetery. The exhibition of his work is called "Drawn to Combat", and it is now on view at the Pritzker Military Museum & Library.
Follow Marc Vitali on Twitter: @MarcVitaliArts
---