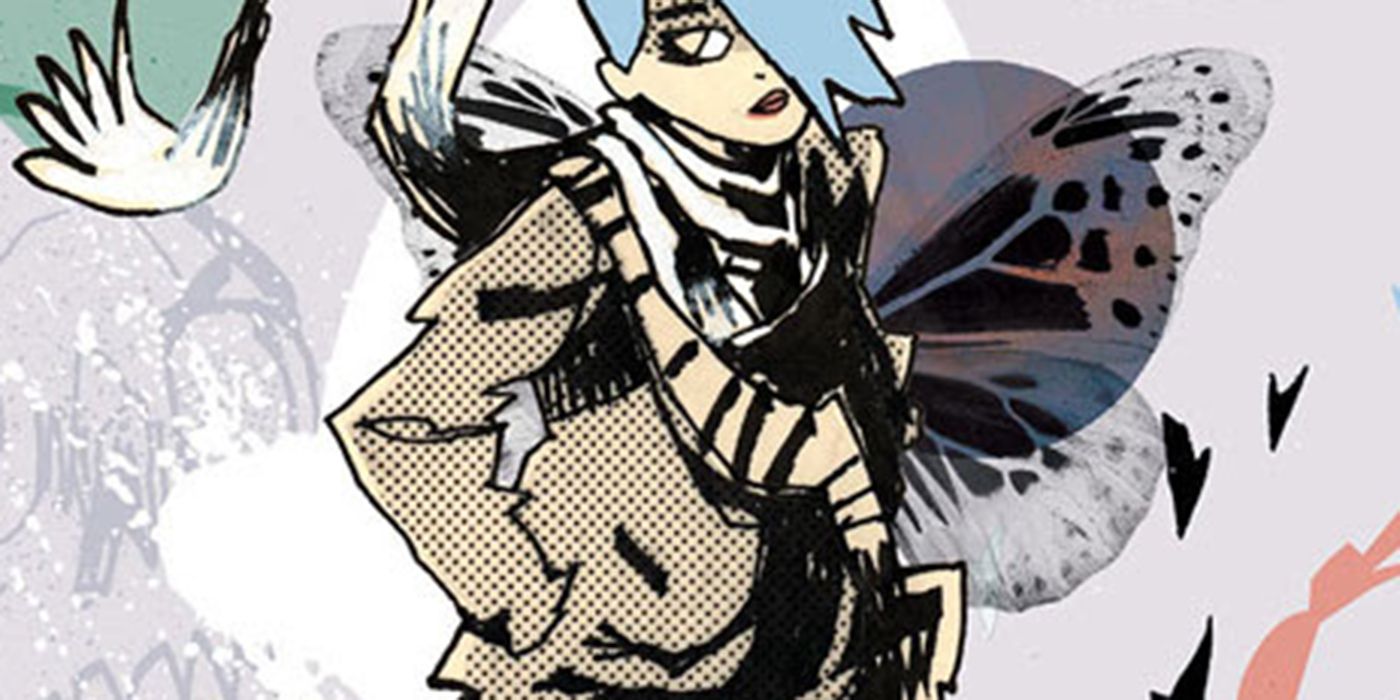 Jim Mahfood returns to Grrl Scouts for new picture comic series
Cartoonist Jim Mahfood returns to his Grrl Scouts designer series with a new chapter, Grrl Scouts: Stone Ghost # 1 from Image Comics.
Designer Jim Mahfood will return to his creator Scouts Grrl universe with a brand new mini-series, Stone ghost, from Image Comics.
Scouts Grrl: Stone Ghost # 1, the first of a six-issue miniseries, will launch in November 2021 and feature a 1:25 incentive variant by award-winning cover artist Eisner Peach Momoko. "I am extremely excited by this news Scouts Grrl series and I think fans and new readers will be very entertained and definitely get their money's worth with this one, "Mahfood said in a press release.
RELATED: Zdarsky & Phillips' NewBurn Unveils The Dirty Side Of Detective Work (Exclusive)
"I present a whole new cast of characters, developing the mythology of the Scouts Grrl, and manage all aspects of book production: writing, drawing, coloring and lettering, to make it a truly unique experience! This series is for fans and collectors looking for something different and quirky when looking at this wall of new releases in the comic book store, "Mahfood continued.
Written and drawn by Mahfood, Scouts Grrl: Stone Ghost # 1 will follow Dio, Turtleneck Jones, and Gordi "as they face the grim and unpredictable evil of The Teeth," in a "Out-of-the-box Psychedelic Adventure" full of unique art, bonus comics, and behind the scenes content. Stone ghost is the new chapter of the Scouts Grrl story, which began in 1995 with Scouts Grrl # 1, Mahfood's first self-published comic strip under the Comcis 40oz banner.
Scouts Grrl: Stone Ghost # 1 arrives in comic bookstores on November 24. It will also be available for purchase on digital platforms like Amazon Kindle, Apple Books, comiXology and Google Play.
KEEP READING: What Is Farthest From Here: Matthew Rosenberg & Tyler Boss Starred in Image Comics' Punk Rock Series
Source: Image Comics
The Flash: How Wally West became the killer in Heroes in Crisis
About the Author