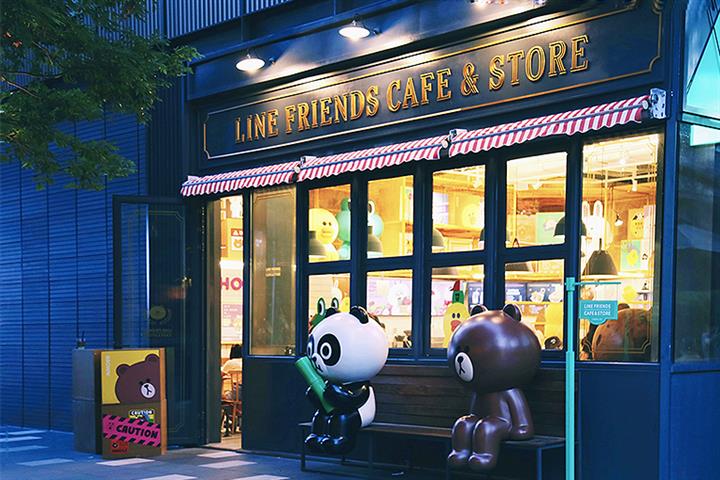 Japanese cartoon brand line friends seal the last store in China
(Yicai Global) February 11 — Line Friends yesterday closed its only remaining store on the Chinese mainland in the southwestern city of Chengdu, as the Japanese cartoon brand prepares to focus on the development of its online activity.
Line Friends has decided to focus on online retail amid recent changes in consumer habits and reduce the high cost of running physical stores, Yicai Global has learned. It will also place more emphasis on its higher-margin IP-related business.
The Tokyo-based company, which specializes in creating everyday life cartoon derivative products such as toys, stationery and travel goods, made money last year, with an increase of 30 % year over year in store sales and a 20% increase in sales. copyright clearance business. No earnings information has been released.
Line Friends stores lack interactivity as they only allow visitors to take photos of scenes with IP cartoon characters, said Zhou Jie, senior deputy director of commercial real estate services at Cushman & Wakefield branch of Guangzhou. The simple style, slow update rate, and lack of novelty mean attendance is down.
Line Friends earlier said it will focus on new retail, pop-up store campaigns and themed licensing to increase consumer touchpoints through a lighter offline model and close collaboration. with local brands.
Line Friends began with the introduction of the Brown & Friends cardboard sticker characters for the South Korean mobile messaging app Line with over 200 million users worldwide. It was established in 2015 by Line Corp., a Japanese subsidiary of South Korean tech giant Naver Corp. Its product portfolio covers more than 6,400 types of stationery, travel and lifestyle items.
Editors: Xu Wei, Kim Taylor