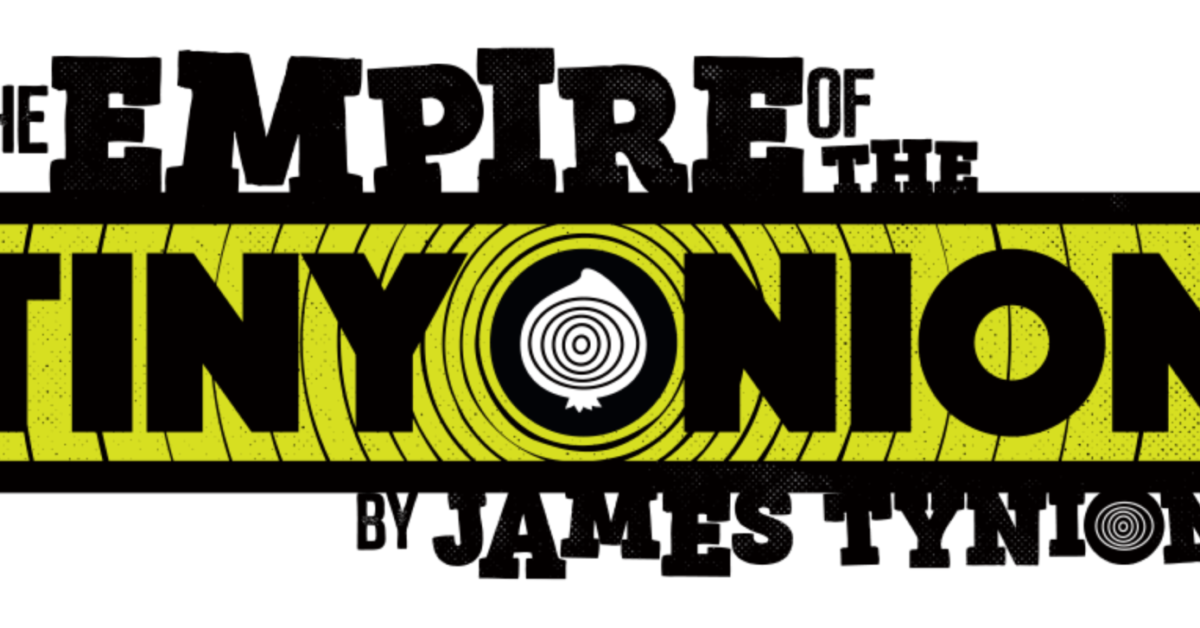 James Tynion IV launches comic book publisher Substack for $ 7 per month
James tynion iv, writer of Batman and The Joker for DC Comics, left the superhero comics for rent in favor of a new gig at Substack, which coincidentally recently distributed its newsletter. His first comic published via Substack will be on the theme of UFOs The blue book with Michael Avon OEM, From September onwards. But how much will all of this cost you, the paying bettor? James Tynion IV explains it all.
For $ 7 / month, you have access to everything. Every comic. Each post. Early access to special blankets and merchandise, etc.
For $ 75 / year you ALWAYS have access to everything, but pay $ 9 less during the year. I will also be running a special offer… Anyone who signs up for an annual payment option within the FIRST 24 HOURS will receive a single signed comic in the mail which I will remove from my storage locker. I will try to give you gifts, rare blankets that I have extras for, etc. No guarantees, no demands, no promises that they'll be perfect, 9.8s or whatever, but I'll try to dig up some gems.
And then there's something special called The Founders Tier, which I don't know how long I'm going to keep open so grab a spot while you can. This is the super chic luxury version. For $ 250 / year you get access to everything I explained above (first 24 hour offer applies here too)… but you will ALSO receive six extremely exclusive covers from six different projects over the course of the year. 'next year that will not be made available to another sales platform. They will not be on the online store. They will not be available to other paid, monthly or other subscribers. The ONLY WAY to get these six covers from me is to sign up for this option.
So what will you get for a little less than the price of a basic Netflix subscription, just above the price of ComiXology Unlimited and roughly the same price for Marvel Unlimited and DC Universe? There are his first books – September's "Operation Skylight" is the code name for The Blue Book.
James Tynion IV adds more teasy details.
And then I would give you some funny details like: One of them is not a comic. One of these projects will be a prose / illustration series that will be linked to one of my existing books. One of them is a Novella. One of them is a long-running horror project (the "White Whale" I mentioned above). One of them is a project that I started dreaming about when I was a student of Scott Snyder in college. Two of them, I will be bringing in some very talented writers to work with me. All of them have incredible art… And it would be honest and true to tell you all of these things. And it would be honest and true to tell you that I have EVEN MORE ideas of what I could build in this format that I haven't started cooking yet, and therefore no catchy op titles.

I would ALSO tell you that in addition to the projects above and the sequel to all of my creator-owned books (with some great stories I've been dying to tell since I launched each one), I have MORE comic book projects in development with artists already attached – which will first be released in print over the next few years. This newsletter will be the best place to discover these books and see them come together. It will be a great place to go behind the scenes of everything I do, at all levels.
And there's more.
Each week there will be a free newsletter for all my subscribers, letting you know what comics I have in stores this week, where I will appear next, news about me and my titles, reminders to buy things on my online store and nudging to sign up for the paid version of the newsletter by letting you know what these people are going to get by signing up. I'll probably still stick a long rant on it every now and then for the sake of the good old days because I love to walk around. This is essentially a more regular and streamlined version of what my newsletter has been like over the past couple of years.
As we prepare for my last big Batman hurray, I thought about hosting a retrospective on my Batman run. I know a lot of designers are hesitant to talk about how the sausage is made, but I want to go into the gory details a bit and talk about a few more and what ifs. Do you want to know the original identity of The Designer? Want to know the genesis of Punchline and the other new characters? Read excerpts from different iterations of presentation documents as they evolve? Do you know how this was supposed to set up 5G? So this is going to be your favorite recurring feature.
Another key part of what I'm looking to develop over the next year is how I approach merchandise and direct sales to retailers and fans. My Enamel Pins and Razor Blades: The Horror Magazine taught me a lot, and now I'm about to put everything I've learned to the test. I'm going to have a few announcements on this front over the next few months, about new products and some cool variant covers that will be available exclusively from me. Paid subscribers to this newsletter will be able to gain first-time privileged access to this content (and they will also have access to some hyper-limited subscriber-only products and coverage).
I'm still looking for the best way to approach this, but as I've said in this newsletter for a while now, I intend to put all the issues on social media. I'm going to stay another month or two to continue directing people to the newsletter, but ultimately my plan is to close the account and remove the Twitter app from all of my devices. I have someone I trust who manages the @ReadTinyOnion account on my behalf, but I won't be using it. This newsletter is really going to be the only place for fans where people can directly interact with me. I'm going to host AMAs and things like that, trying different approaches until I come across a version I'm comfortable with and make it more regular.
And why is all this happening anyway, James Tynion IV?
The comic book industry is going through a huge amount of change, and I want to experiment and try things out, because I think the creators who create the books they WANT to do the way they want to make them will be the way to go. decades of our industry, rather than waiting to see what corporate publishing thinks it can sell, in the formats it tells us. It all comes down to one simple thing I know I said above. I want to do all the cool things in my head that should exist without having to ask anyone's permission to make them exist.
If we play our cards right, this is the first day of a whole new paradigm. Right now you can't see the scale of this thing yet … But it's bigger than you might think. Over the next few months you are going to see exactly how much. And I hope your first reaction to all of this is "I want a front row seat for the sequel." And I hope all creators who sign up for Substack see the potential. What happens when a group of the best creative minds in an industry receives the funding needed to reshape the future of that industry. Because this is the time when we have to decide. We received grants without conditions. There are no rules. There is no one you need to get permission to do what you want to do. Make the books you most want to do, the books you think should exist, the ones that drove you crazy that no one else does. Do them yourself. Produce works of people whose work you absolutely love. Are they going into the world.
I think this is the best creators deal the comic book industry has ever seen, and with a little ambition and ingenuity, I think this deal, and similar ones, will redefine decades of our industry.
So … we heard about Scott Snyder, Rodney Barnes, and James Tynion IV, all making their own big, designer-owned footprints in new publishing paradigms… so who's next?