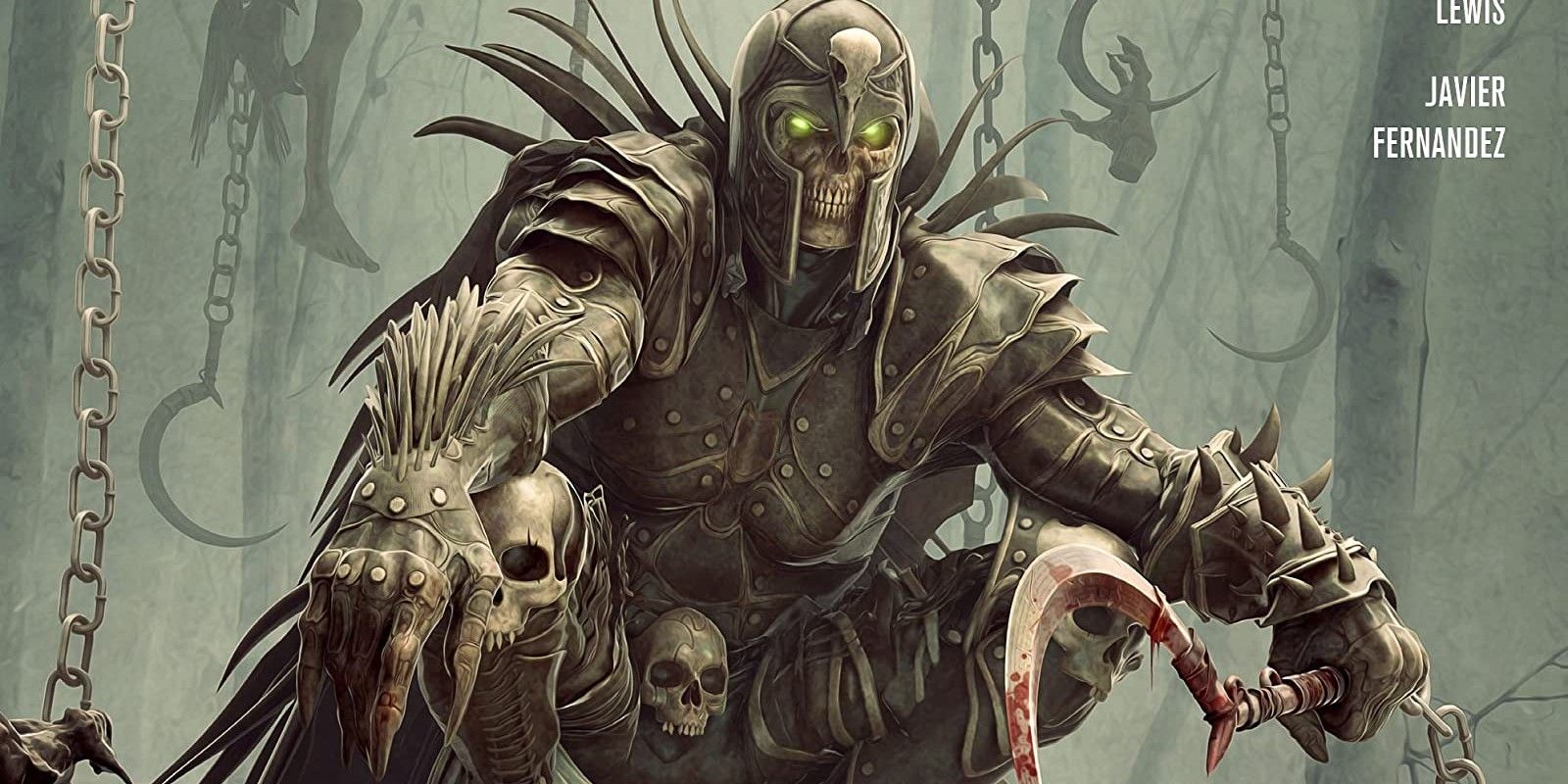 Image Comics' Todd McFarlane Pits Hellspawn Against a Major Villain in King Spawn #7 (Review)
King Spawn #7 is a violent, aesthetically pleasing adventure marred by a disappointing narrative that takes Spawn back to his crime-fighting roots.
The eternal war between heaven and hell came to a brief halt when Spawn closed the portals of these planes. Now a small rift has appeared, allowing Spawn's enemies to escape. The first to appear are Kincaid and Jason Wynn, who form a terrorist cult named Psalms 137 to lure Spawn into their trap. Their sigil takes the vigilante-turned-Hellspawn on a journey from his childhood neighborhood in Detroit to the forests of Botswana where he fulfills the purpose of Psalm 137. Published by Image Comics, King's Spawn #7 features Al Simmons' gallery of rogues united to anoint him as the ruler of all realities and to widen the rift, allowing supernatural forces to take over Earth.
King's Spawn #7, written by Sean Lewis and Todd McFarlane with art by Javi Fernandez, Thomas Nachlik, and FCO Plascencia, takes Simmons back to where he began his crime-fighting career: New York City. The story opens with Spawn and his former army mate Terry Fitzgerald battling the mercenary forces of the Exodus Foundation, the corporation funding Psalms 137. In reality, all of these elements are a front for Spawn's enemies waiting to see. Hellspawn ascend to the throne. bones of his fallen adversaries. As Spawn approaches the Cabal, fighting breaks out between Mammon and Black Azreal which ends in a fatal encounter, revealing the true mastermind.
RELATED: Image Comics' Slumber #1 Comic Review
King's Spawn #7 retains the raw, violent energy the series began with but lacks the dark influences of its predecessors. Award-winning playwright Sean Lewis has co-created several acclaimed titles for Image Comics, such as The Burned and The little. He has a knack for getting to the heart of his characters, but his sense of drama often overshadows the need for depth in the plot. The book dives deep into the exposition and takes the full length of the issue to help build the story and set up potential futures for the series. This gives the issue too little time for plot progression, leaving the narrative in an inconsistent state. However, the barrage of feisty action coupled with the unexpected cameos more or less makes up for that.
The work of King's Spawn #7 features one of the most gruesome and bloody spectacles to ever grace the pages of a comic book. Everything about the pencil work screams with tremendous power and fist-shaking tension. The ink hatching is also up to snuff, giving the panels the darkness they crave. Artists Javi Fernandez and Thomas Nachlik work together to give the comic a dark and gloomy atmosphere. Colorist FCO Plascencia, meanwhile, is setting up a storm by using bright primary colors in juxtaposition with muted earth tones to define the book's aesthetic. Plascencia's colors are gorgeous in large panels and towering flyleaves, making the book appealing to fans.
RELATED: Image Comics Primordial #6 Comic Book Review
King's Spawn #7 is a macabre tale with stunning artwork and heavy world-building that takes the rage-filled undead protagonist on a painful walk down memory lane. For new comic book fans, it gives them a chance to get familiar with the characters and their story. Like everyone else Spawn comedy series, the characters in this issue always seem nervous, resorting to violence at short notice. While historically it usually follows an unexpected turn of events or narrative connection, in this issue it's purely ceremonial. King's Spawn #7 ends with the appearance of a major Spawn antagonist, opening up new storytelling avenues.
KEEP READING: Todd McFarlane Pays Tribute to Jim Lee's #1 X-Men Cover for Spawn Spinoff Variant
A Comedy Courts Controversy With Real-World Villains – And It's Not From Marvel Or DC
About the Author