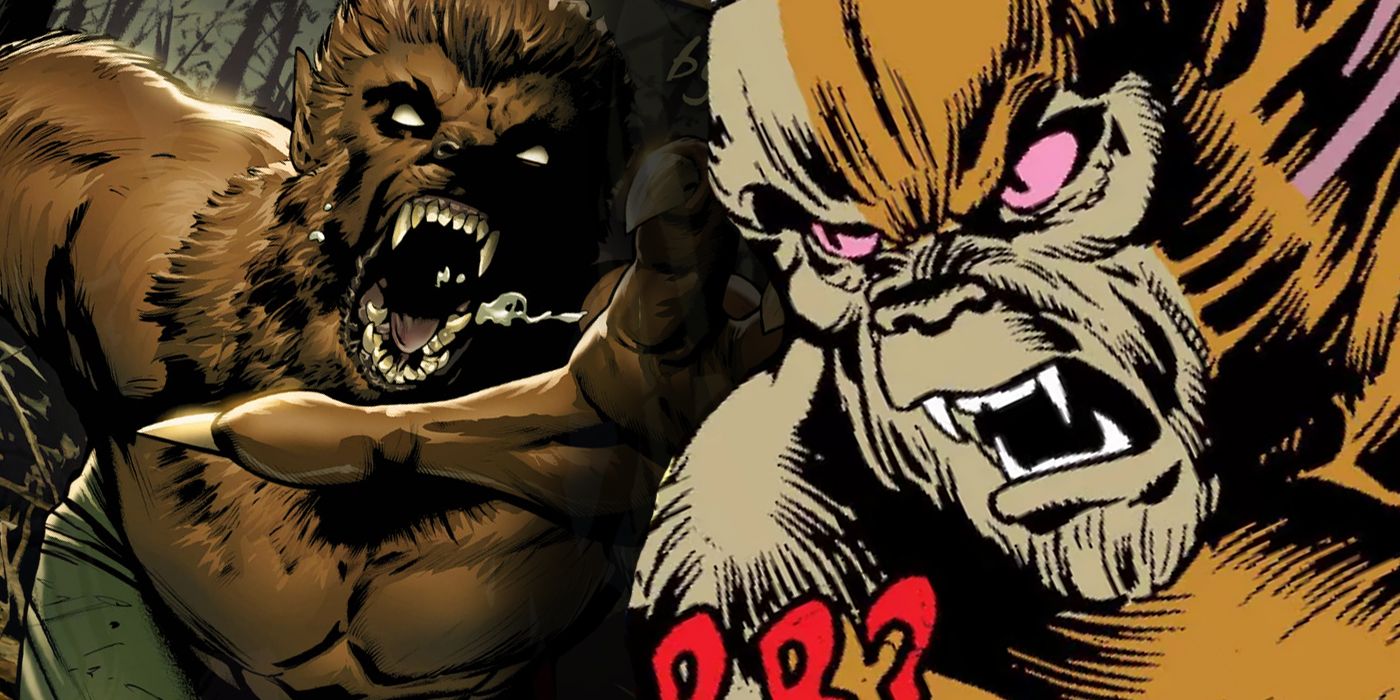 How the next MCU monster joined the Marvel Universe
Today we take a look at how Werewolf by Night (set to star in its own Marvel Cinematic Universe special on Disney Plus) got its start in the Marvel Comic Book Universe.
This is "Look Back", where every four weeks of a month I will highlight a single issue of a comic book that has appeared in the past and talk about this problem (often on a larger scale, like the series as a whole, etc.). Each spotlight will be a look at a comic book from a different year that was released in the same month X years ago. The first spotlight of the month takes a look at a book that appeared this month ten years ago. The second spotlight takes a look at a book that appeared this month 25 years ago. The third spotlight looks at a book that appeared this month 50 years ago. The fourth spotlight looks at a book that appeared this month 75 years ago. The occasional fifth week (we're looking at weeks in a broad sense, so if a month has five Sundays or five Saturdays, that counts as a fifth week) looks at books from 20/30/40/60/70/80 years.
Today we go back to September 1971 for the introduction of Marvel's Werewolf by Night in Spotlight on wonders # 2 by Roy Thomas, Jean Thomas, Gerry Conway and Mike Ploog.
In the early 1970s, the Comics Code Authority relaxed its restrictions on portraying monsters in comics, and comic book companies quickly rushed to new monster comics to cash in on this new deal. Already, Marvel had started making black and white monster books to try and keep up with the success James Warren had had with his black and white horror comic magazines (which naturally didn't have to follow. the Comics Code Authority since they weren't technically considered comics), but now they were free to take those monster ideas and put them in color comics as well.
At the same time, however, Marvel was going through a PERIOD of general expansion as they actively tried to battle DC Comics for storage space. There was a massive influx of new writers at Marvel, young men in their late teens and early 20s who suddenly got major opportunities at the House of Ideas as Stan Lee retired from writing. comic books and Roy Thomas was forced to take on more. editorial responsibilities (and even if it wasn't, Marvel's expansion would be too much for any writer to handle).
So Spotlight on wonders was launched, functioning both as a launching pad for possible new series and, as it turned out, a great place to try out new horror-themed characters.
RELATED: DC's Last Night Gave Hal Jordan a Chance to Die A Hero
Roy and Jean Thomas came up with the idea of ​​making a werewolf series, specifically told from the perspective of the werewolf character.
After Thomas finished the idea and Stan Lee insisted on her name Werewolf by night instead of Thomas' initial idea of me werewolf (hence all of the first-person narrative comic), Thomas then gave the book to Gerry Conway for the script for Spotlight on wonders # 2. Mike Ploog was hired to draw the comic. Ploog then reminded Jon B. Cooke in TwoMorrows' Comic Book Artist # 2, after explaining how he did horror work for Warren:
Cooke: Where were you from Warren?

Ploog: I had made a western and brought it to Marvel. They looked at him and said, "No way. We don't make books that look like this. But I had met Roy Thomas there, and I went home, trying to figure out what to do next. A few days later, they called me and said, "How would you like to make monsters? Obviously, they had seen what I had done for Jim, because I had done werewolf stuff. I said, "Of course I'll do anything." I couldn't draw superheroes; I didn't have a heart for superheroes.

Cooke: Was "Werewolf By Night" the first thing you did for Marvel?

Ploog: Yeah. I thought it was going to be a very short lived thing for me. It was really hard work; I was drawing things that I wasn't used to drawing, like cars and chairs and things like that [laughter]- things I had never drawn in my life. I thought it would be a great learning time, and they will become very wise with me very quickly, and I will quit this job. Well, I kept doing it and doing it, and they didn't tell me to stop. [laughter]
Thomas' idea of ​​first person storytelling combined with the strong influence of Ploog's Will Eisner (Ploog had worked with Eisner at PS Magazine, the comic book-style military magazine that Eisner invented after WWII) made an amazing opening …
You could really FEEL the visceral energy of this guy not understanding what is happening to him …
RELATED: Animal Man's New 52 Introduced the Dark World of 'The Rot'
Conway was given the liberty of naming the character, and he insisted, as I featured in an old Legends Revealed comic book, that Jack Russell's name was NOT meant to be a play on words …
Jack's mother has a serious car accident and before she dies she reveals to Jack the secret that he has a werewolf curse in his blood. He then discovers that his mother's car has been tampered with and he thinks that maybe his stepfather was behind his death, but he had promised his mother not to harm his stepfather. This was his last wish, so he felt he couldn't tear his stepfather apart and he is also not sure that his stepfather murdered his mother …
One of the main drawbacks to Marvel comics in the 1970s was that there were so many books to write that there was also so much title movement and so Conway left after about seven issues of the series and so, the stepfather's plot was never really resolved as I imagine Conway was going to handle it. Still, it was a great opening, with a powerful narrative device and excellent illustrations of the great Ploog.
If you have any suggestions for October (or any subsequent months) 2011, 1996, 1971, and 1946 comics to highlight, drop me a line at [email protected]! Here is the guide, however, to the book cover dates so that you can make suggestions for which books actually came out in the correct month. Typically, the traditional time lag between a comic book cover date and a comic release date throughout most of comic book history has been two months (sometimes it was three months, but not during the times we are discussing here). So the comics will have a cover date two months before the actual release date (so October for a book released in August). Obviously, it's easier to tell when a book from 10 years ago came out because there was internet coverage of the books back then.
KEEP READING: Batman: How Ace the Bat-Hound Returned After The Crisis
Venom's newest son reveals where he hid in extreme carnage
About the Author