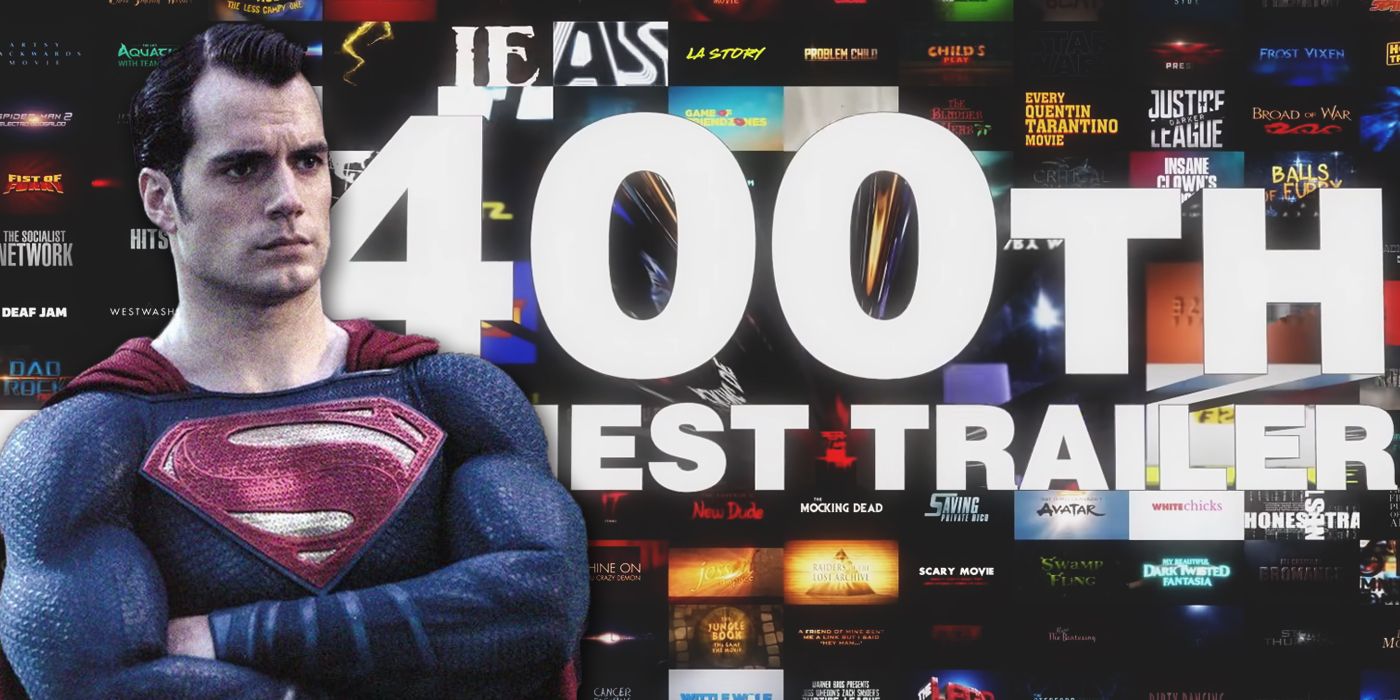 Honest Trailers roasts the DC Extended Universe in 400th trailer
In honor of its 400th trailer, Honest Trailers takes an in-depth (and humorous) look at the DC Extended Universe.
Screen Junkies celebrated the 400th episode of Honest Trailers by poking fun at the DC Extended Universe.
Posted to YouTube, the trailer wastes no time criticizing DC films, discussing everything from character continuity to dropped spinoffs. "Instead of adapting the best scripts from their best comics, they'll leave the guys behind. Blade trinity and Rise of Skywalker do their best, and instead of joking all the time, everyone talks like a 14-year-old trying to look badass as he flips through a Wiki page, "says the narrator.
RELATED: Mortal Kombat Receives Honest Fatality From Its Trailer
Understandably, the trailer compares the DCEU to the Marvel Cinematic Universe. "In a world dominated by Disney's Mickey Mouse Club, watch DC's effort to stand out where Marvel asks, 'What if the gods were like us? ". DC replies, "They're real and they don't want anything to do with you. "The trailer also recognizes the Warner Bros." difficult relationship with many of the DCEU cast and crew.
The next film in DC's big screen lineup is The suicide squad. Set to premiere in theaters and on HBO Max in August, the film follows villains like Harley Quinn, Bloodsport, King Shark, Polka-Dot Man, and Peacemaker on a search-and-destroy mission to the island of Corto Maltese. The suicide squad serves as a reboot of the 2016 DCEU movie Suicide Squad.
RELATED: The Flash: Wayne Manor's Photos Include Mysterious Masked Figure
Written and directed by James Gunn, The suicide squad stars Viola Davis as Amanda Waller, Joel Kinnaman as Rick Flag, Michael Rooker as Savant, Flula Borg as Javelin, David Dastmalchian as Polka-Dot Man, Margot Robbie as Harley Quinn, Daniela Melchior as Ratcatcher 2, Idris Elba as Bloodsport, Mayling NG as Mongal, Peter Capaldi as The Thinker, Alice Braga as Solsoria, Sylvester Stallone as King Shark, Pete Davidson as Blackguard, Nathan Fillion as TDK, Sean Gunn as Weasel, Jai Courtney as Captain Boomerang, John Cena as Peacemaker and Steve Agee, Taika Waititi and Storm Reid. The film arrives in theaters and on HBO Max on August 6.
Source: YouTube
The Marvel Cinematic Universe MUST DIE
About the Author