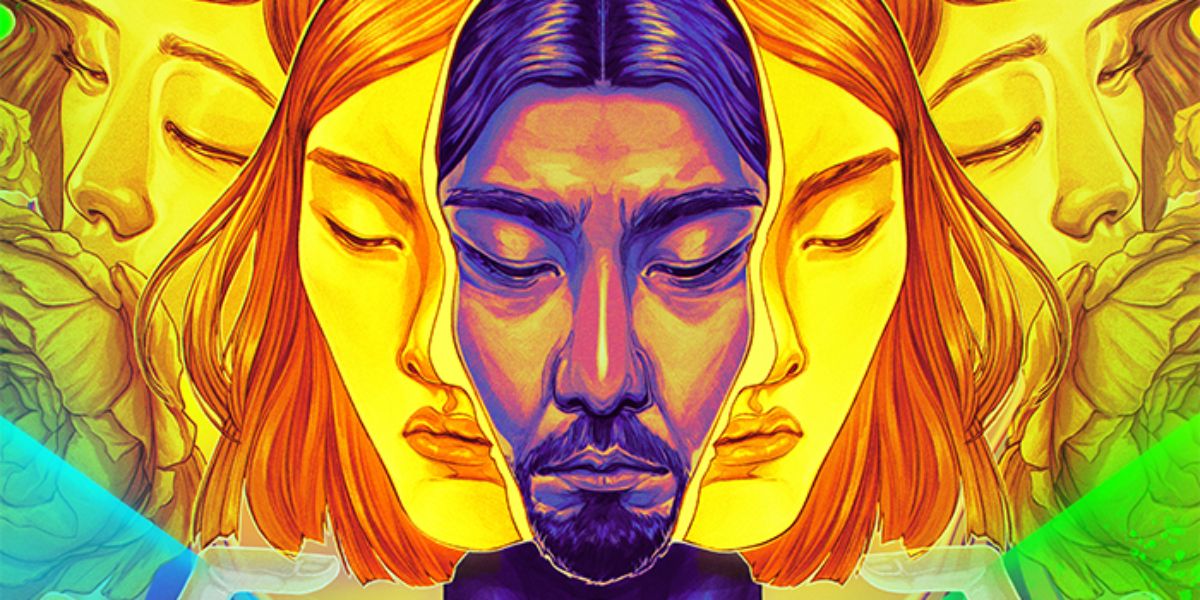 DC's Milestone Universe Expands With Earth-M Comic Book Line
DC is expanding its Milestone universe with Earth-M, a new line of comics that will debut with Duo by Greg Pak, Khoi Pham and Scott Hanna.
DC is expanding its rebooted Milestone footprint with Earth-M, an all-new line of comic books set to kick off in May with the six-part limited series Duowhich comes from writer Greg Pak, artist Khoi Pham and inker Scott Hanna.
"Last year, the world of Milestone Media made its long-awaited return to comic book shelves," DC said in its official announcement. "Static, Icon, Rocket and Hardware once again live in a shared universe of their own, living the kind of stories they were created for. In 2022, Milestone is only getting bigger. Make way for Earth-M ."
RELATED: DC Celebrates Black History Month With Variant Covers, Milestone Initiative, Curated Titles
The Burbank-based publisher describes the Earth-M line as "a collection of new concepts and characters created by original Milestone co-founder Denys Cowan and current Milestone relaunch shepherd Reginald Hudlin, both inspired and nestled in the Milestone universe. In time, these new heroes may encounter their Milestone ancestors, but now is the time for Milestone to do what it was always meant to do through Earth-M: broaden perspectives on the genre of superheroes as a whole with ideas you've never seen before."
DC and Milestone get the ball rolling on Earth-M later this year with Pak, Pham and Hanna's Duowhich is set to release its first issue on Tuesday, May 17. The series tells "the story of two lovers, both alike in scientific achievement, fused into one body through a nanotechnology experiment. While it gave them extraordinary powers, it also erased the boundaries between them. ." Duo #1 features a main cover by Dike Ruan, as well as a variant cover by the aforementioned Cowan and a 1:25 variant cover by Nimit Malavia.
RELATED: EXCLUSIVE: Aquaman Joins DC's Adults-Only Black Label With Psychological Horror Series
"I think the fun part of this story is that it asks the question, 'What if you knew every thought, feeling and impulse of the person you love most in the world? "Pak said. "We're talking about people finishing their sentences when they really know each other, and that's exactly what Dr. Kelly Vu and Dr. David Kim are doing in some of the opening pages of this article. They work together, they live together, they love each other. ."
Milestone is, of course, known for its focus on bringing greater representation to superhero comics. Speaking about this aspect of DuoPak explained, "No single project can represent the experiences of an entire community, so I'm not going to make such sweeping statements. But I'm excited about the project because so many Asian Americans live in the Pan-Asian region. families, where you have people from multiple backgrounds in the same family. And here we have a Korean-American man and a Vietnamese-American woman. Those types of relationships are everywhere, but they're rarely represented, you know? And so there's something good about normalizing that kind of experience."
RELATED: Two Aquamen Unite and Damian Wayne Host a Superhero Party in Next Week's DC Releases
Written by Greg Pak and penciled by Khoi Pham with inks by Scott Hanna, Duo #1 goes on sale May 17 from DC.
Source: CC
Marvel's Mightiest God Has Failed – And It's A Major Turning Point
About the Author