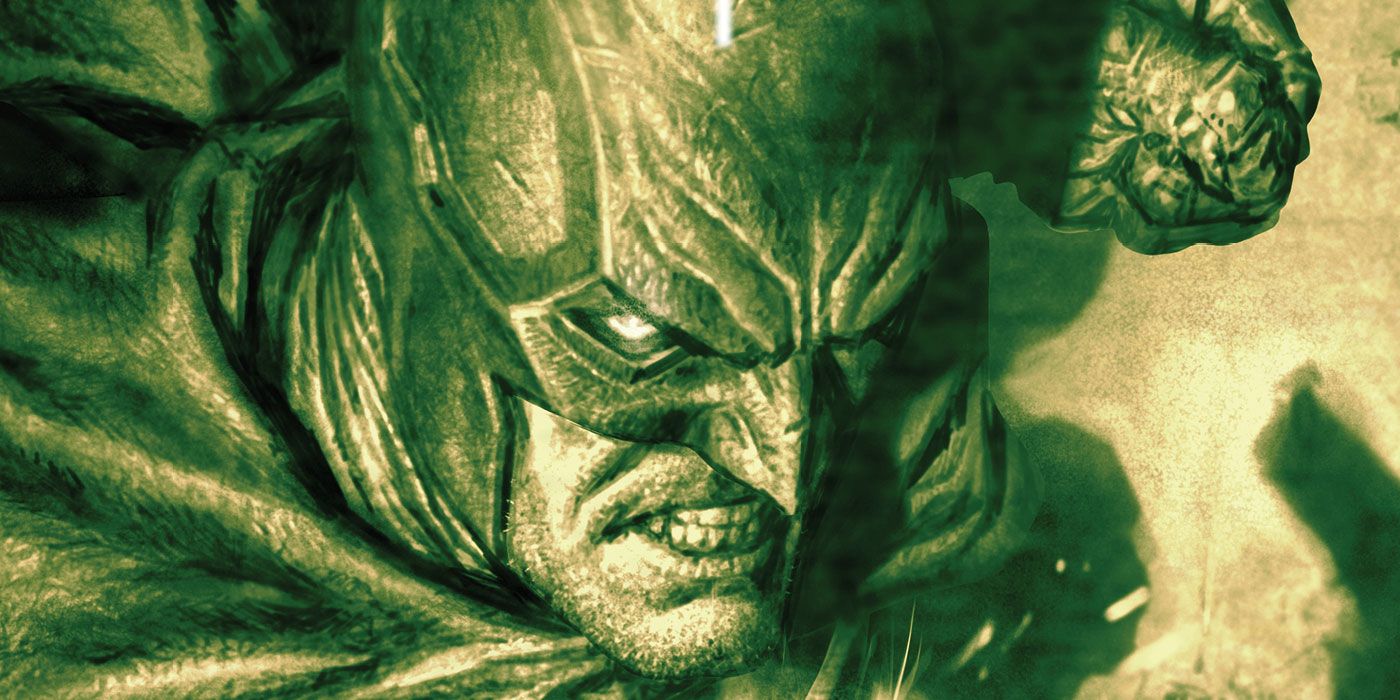 DC teases Zombie Bane's debut in Detective Comics
The "Countdown To Task Force Z" saves in future issues of Detective Comics hint at zombie versions of Batman's enemies – which includes Bane.
A new backup story in Detective Comics seeks to put a deadly new twist on Batman's villains.
"Countdown to Task Force Z" starts in Detective Comics # 1014 and follows reporter Deb Donovan as she pursues the missing bodies of supervillains, including Bane. However, Batman tells him to stop his investigation – which leads Donovan to team up with none other than Jason Todd, the Red Hood. "Countdown To Task Force Z" is written by Matthew Rosenberg (Batman: Urban Legends, Hawkeye: free fall) and illustrated by Darick Robertson (The boys).
RELATED: Batman Just Reminded Why He Can NEVER Be Trusted
Keep scrolling to keep reading
Click the button below to start this article in quick view.
Detective # 1041
History of MARIKO TAMAKI
Art by DAN MORA
Backup story by MATTHEW ROSENBERG
Backup illustration by DARICK ROBERTSON
Cover by DAN MORA
ON SALE: 8/10/21
US $ 4.99 | 40 PAGES | FC | DC
variant by LEE BERMEJO
Price $ 5.99 (Card Stock)
As Gotham's Dark Knight of Vengeance, Batman is viewed by many (mostly criminals, let's be honest) as the judge and executioner of the city's most vile villains. Well, it's time for him to meet the jury! In a last ditch effort to avenge his daughter's death, Mr. Worth teamed up with the Penguin Criminal Empire, the Party Crashers gang and the Falcone criminal family to form the kind of villain team that would leave a Boy behind. Wonder sweat. his boots.
Save: Countdown to Task Force Z: Part 1! Deb Donovan is on the trail of some weird events in Gotham … missing bodies in the morgue … stories of shady criminal activity that Gotham has never seen … and the person trying to keep her silent … .Batman?
Detective Comics # 1042
MARIKO TAMAKI's story
art by VIKTOR BOGDANOVIC
backup story by MATTHEW ROSENBERG
Backup art by DARICK ROBERTSON
cover by DAN MORA
ON SALE: 08/24/21
US $ 4.99 | 40 PAGES | FC | DC
variant by LEE BERMEJO
Price $ 5.99 (Card Stock))
Batman is unleashed in the underworld of Gotham! Pushed to a violent madness thanks to the serum "Vile" of the jury, the black knight crushes the bones, makes a scene and gives a very bad reputation to the costumed vigilantes of Gotham. But will the Jury's plan turn against you? Can a violent rage machine filled with money, weapons and an insatiable bloodlust end well for Mr. Worth and his jury? This giant dive from a building could be the answer …
Save: Countdown to Task Force Z: Part Two! When Red Hood shows up in your apartment, you know you've done something very wrong. Jason Todd teams up with Deb Donovan to uncover the mysterious disappearances in Gotham, and their search leads them to Bane's missing body! Look alive because death seems to knock on the door …
Bane was one of the victims of "A-Day", which saw Arkham Asylum being inundated with Joker laughing gas. This event led to the rise of the Magistrate – the heavily militarized police force that will have an iron grip on Gotham during the timeline of Future State. Anti-vigilante sentiment has also spread in Gotham, to the point where Batman and his allies find it difficult to conduct vigilance activities.
"Task Force Z" is also reminiscent of Task Force X – or as fans know best, the Suicide Squad. With the Suicide Squad made up of supervillains taking on black-op missions, the idea of ​​Batman's dead villains as a fighting force is a terrifying thought to consider. Who steals these bodies and revives them, and why the Dark Knight wants to keep him silent, is a mystery that will undoubtedly be answered in future issues.
Written by Mariko Tamaki and illustrated by Dan Mora with a backing story by Matthew Rosenberg and Darick Robertson, Detective Comics # 1041 goes on sale August 10 from DC. Detective Comics # 1042 goes on sale August 24 from DC.
KEEP READING: Another Classic Batman Villain Survived Arkham Attack
Bill Finger's latest Batman comic is absolutely bonkers
About the Author