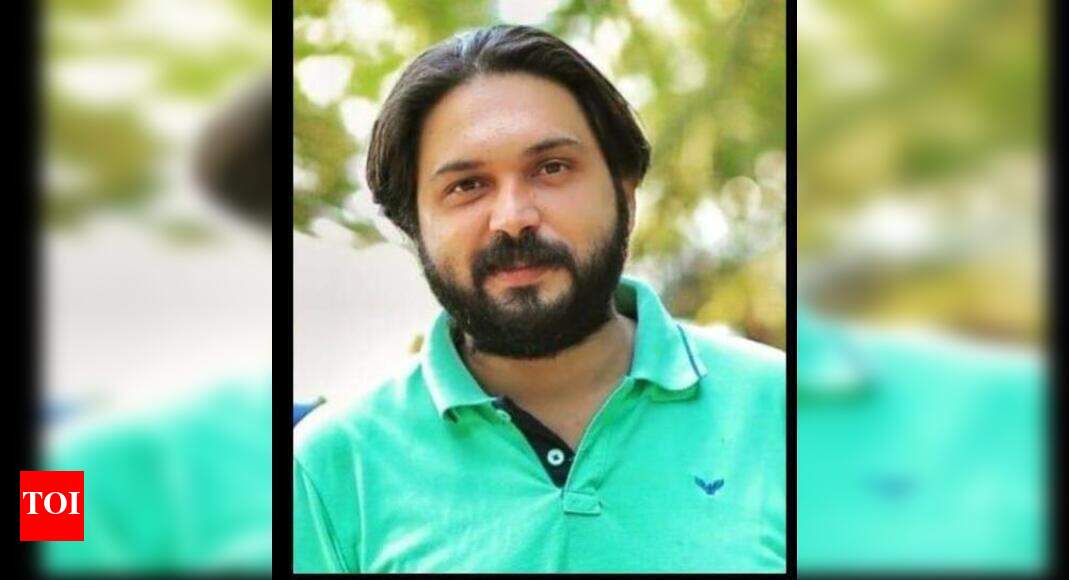 Cartoonist Badusha dies of Covid-19 | Kochi News
Ibrahim Badusha was known to draw caricatures of people in a minute
Kochi: Cartoonist Ibrahim Badusha, 38, died of post-Covid complications at Aluva government hospital on Wednesday. He was the former president of the Kerala Cartoon Academy.
Badusha was known to have drawn caricatures of people in a minute. He has been associated with various government departments to raise public awareness against drug use and violation of motor vehicle rules. He raised money for the Chief Minister's Disaster Relief Fund following the 2018 floods by drawing one-minute caricatures of passengers at Aluva Station.
Lately, he has been active in promoting cartoons related to Covid prevention measures on social media.
Famous cartoonist Sudheer Nath said Badusha played a major role in attracting children to the world of caricature and cartoon. "His contribution to the cartoon world is that he has done his best to bring children to cartoons, especially through words. He taught them simple techniques for drawing cartoons. Badusha followed in the footsteps of cartoonist Sajjive Balakrishnan by winning people's hearts by making free live cartoons. It is very sad that we have lost another cartoonist due to Covid. We have lost a total of five cartoonists to disease so far in the country, "Sudheer Nath said.
Badhusha, son of Hamsa from Kallungal House in Thottumukham near Aluva, leaves behind his wife Safeena and three children. He was on treatment for Covid for two weeks at Aluva District Hospital and returned home after recovery. But he recently developed complications and was admitted to hospital again where his condition deteriorated.
The funeral took place on Wednesday following Covid protocols.
FacebookTwitterLinkedinE-mail