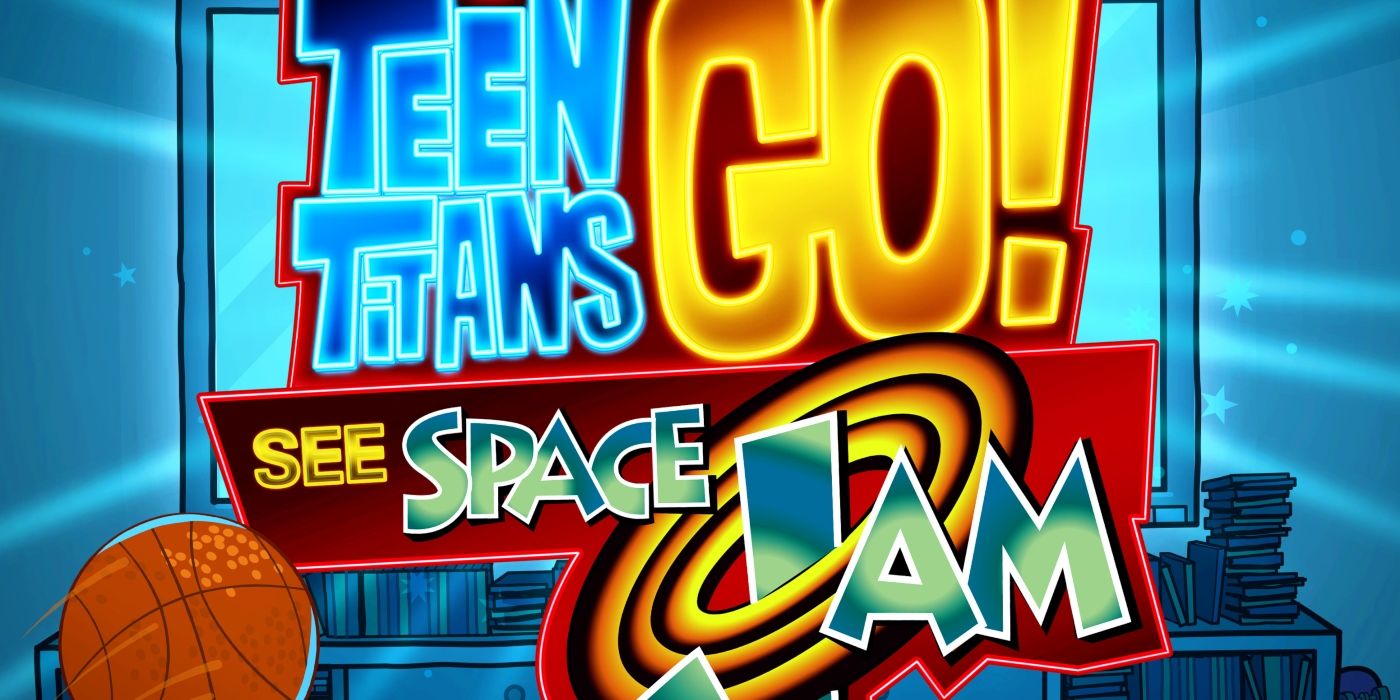 Cartoon Network goes meta with Teen Titans Go! Watch the movie Space Jam
Teen Titans Go! and Space Jam crossover as villains Nerdlucks find out the superhero team has never seen sports comedy.
The Teen Titans have never seen Space jam. That is about to change, thanks to none other than the Nerdlucks.
Cartoon Network has announced an upcoming crossover film, Teen Titans Go! See Space Jam, with a look at Space Jam antagonists and DC heroes. The animated film premieres this Father's Day, June 20 at 6 p.m. ET / PT.
RELATED: Teen Titans Academy Gives Raven Visions Of DC's Dark Future
The upcoming crossover movie isn't all Cartoon Network has in store for the Teen Titans series. Teen Titans Go! will also see a special episode featuring New Teen Titans guest creative team Marv Wolfman and George Pérez, scheduled to air on May 29. Soon after, the Titans will cross paths with the DC Super Hero Girls in the Teen Titans Go! crossover special, "Space House," which airs on May 31.
Read the synopsis for Teen Titans Go! See Space Jam below:
In Teen Titans Go! See Space Jam, the Teen Titans are visited by the Nerdlucks, the iconic villains of Space Jam who tried to capture Michael Jordan and the Looney Tunes. Amazed to discover that his fellow Titans have never seen Space Jam, Cyborg organizes an exclusive watch party. Of course, if the Titans are watching a movie, don't expect the silence to be golden. Raven and Starfire provide the commentary, Cyborg provides the fun facts, Beast Boy points out the butt shots, and Robin… well, Robin doesn't trust their new alien friends. Are the Nerdlucks here to watch an innocent watch night, or do they have more sinister motives up their sleeves?
KEEP READING: Teen Titans' Beast Boy Boards Fortnite for the Primary Season
Source: YouTube
The first unmapped sequence arrives in an unexpected way
About the Author