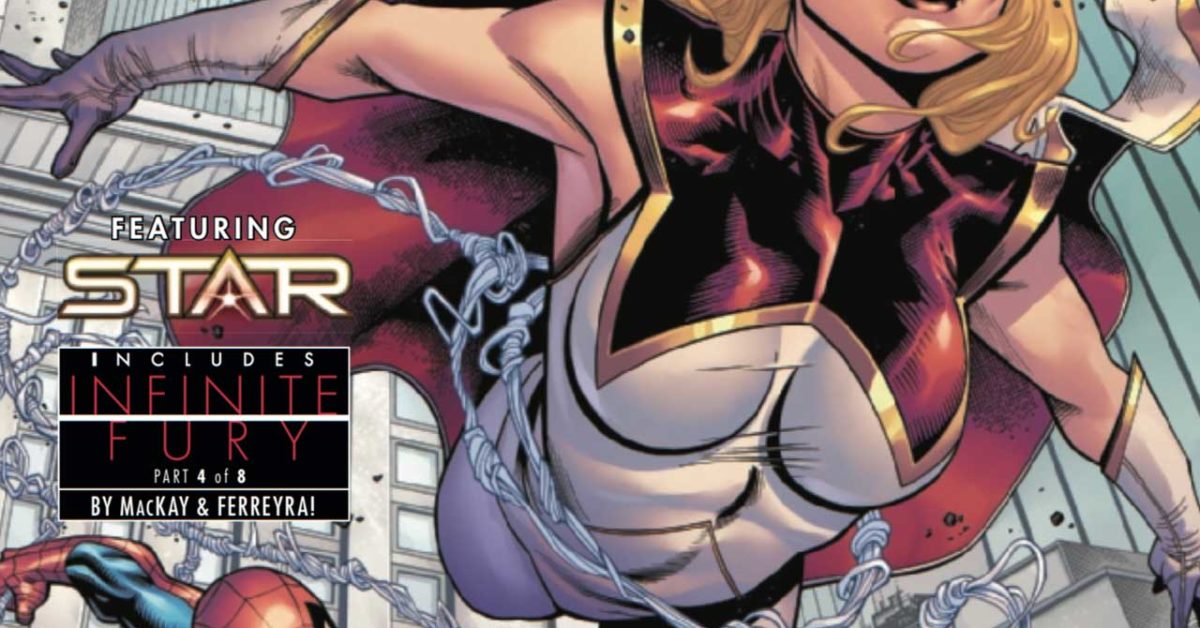 Amazing Spider-Man Annual # 2 Review: Good enough
If you're looking to spend five bucks reading some very, very funny lines from Spider-Man as he takes on someone who (on paper) should be way out of his weight class, well, this will get you there. probably directly on the web. – shooters. If you're looking for someone who wields an Infinite Stone as part of the "Infinite Destinies" lightweight crossover, of course, we've got a part of it. If you're looking for the new Star character to become a thing, you're probably still waiting for 'recover' to happen, and you'll probably be just as unsatisfied.
Star, in a gesture that makes sense, goes to therapy… but then loses her and begins to provoke all kinds of shenanigans that distort reality but ultimately short-lived. If you look at the raw statistics and the Boys– Worthy character design, Star should be a threat at the level of a Count Nefaria or a Mage, but he's an impossible man with a number of bodies on his hands. Even she has a hard time taking herself seriously, so when she runs around Queens to get the attention of a certain friendly neighborhood crawler, he literally laughs at her. Legit, a big part of this book is that he literally makes jokes at her expense or tries to advise her on her terrible life choices. To be honest, this is all pretty good. Likewise, he spends some time investigating what is going on, and as he eliminates possible suspects, even it's funny.
The work of Eleonora Carlini, Erick Arcienega and Joe Caramagna presents Star as a quirky cartoonish problem, like a chainsaw painted pink. Their work with Spider-Man, however, is top notch, as it describes what people don't understand about the web or even having a moment of contemplation in a graveyard. There is a montage with this track which is also a great clever way to tell the story.
We should probably go back to what happened in the save story, which makes the very, very bad choice to pick up a thread from the recent horror. Heroes are reborn crossover and dragging the new Nick Fury into it. It's… the less we talk about it, the better.
If this creative team signs up for a Spider-Man book, it's going to be fun. However, Star – as in most of her previous appearances – has a much too uneven tone, ranging from "nerd" and outcast who looks like a catwalk star to, well, murder. It's almost like Gwenpool, but less endearing. This cognitive dissonance was enough to make it go from a "must-have" to a "nice to have". EVALUATION: HONORABLE MENTION.
Amazing Spider-Man Annual # 2
By Karla Pacheco, Eleonora Carlini
SPIDER-MAN AGAINST. STAR! The next unmissable episode of the 'Infinite Destinies' saga has arrived! Spider-Man thinks he knows the distortions of reality – but he's never met Ripley Ryan. A mass slayer and the occasional Thunderbolt, Star is always looking for her own path and the power to shape her future as she sees fit. But can the wearer of the Reality Stone really take on a hero who fought gods ?! Find out here and get the next piece of the Infinity Stone puzzle! ALSO IN THIS ISSUE: Part 4 (of 8) of "Infinite Fury"!
Amazing Spider-Man Annual # 2
---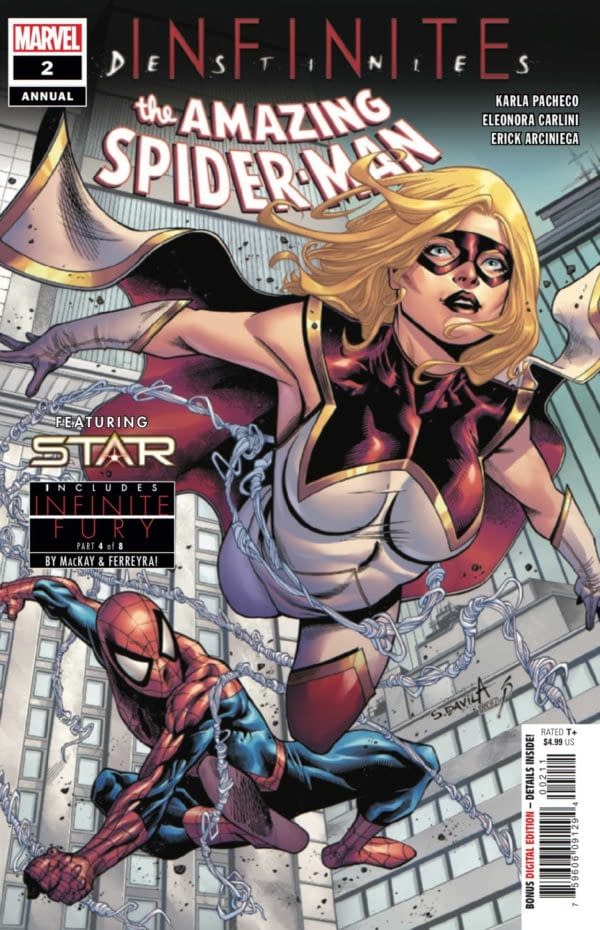 Review by Hannibal Taboo
---
7/ten
Things get weird in Queens, and Spider-Man traces the weirdness back to a complacent, whiny outcast who has become a walking weapon of mass destruction.
---
Editors
Akira Yoshida, Sarah Brunstad