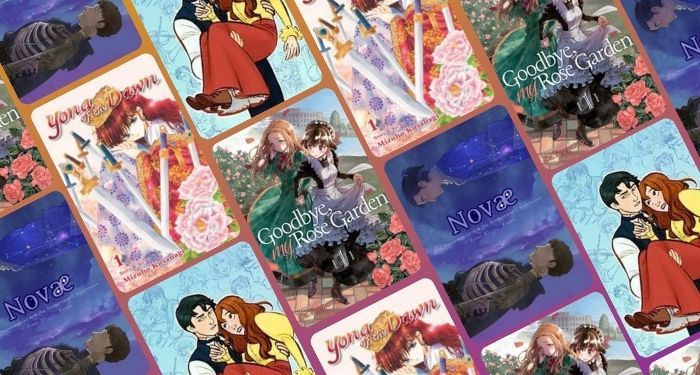 10 of the best historical romance manga of 2022
This content contains affiliate links. When you purchase through these links, we may earn an affiliate commission.
Every time I start deciding which romance book to read next, I find myself faced with such a wide variety of choices. Many romance books are historical fiction, so it's easy to find your favorite tropes there. The same goes for the fantastic, the contemporary or even the dystopian. But when it comes to romance manga, I feel like there are a lot more contemporary than historical. So, to allow for even more historical romance content, I'm including webtoons.
Now, in the manga world, I feel like we find more historical romantic content in fantasy manga, but there are still plenty of options to choose from. From falling in love with a duke to getting revenge on the villain by bonding with his father to going back in time, to falling in love with someone who doesn't exist yet. Or, how about a princess and a bodyguard on the run from their childhood friend who wants them dead? The thing is, the stories are many, and in this list you'll find some of the best historical romance manga around and definitely something perfect for you.
So if you're looking for a weekly serotonin boost, romance manga and webtoons in general are beautiful worlds to immerse yourself in.
historical romance manga
Historical romance webtoons
---
Like I said before, romance manga is everything to me (find out even more here!). You can find it in different genres! So if you're in the mood for a fantasy romance or a shoujo romance, you can definitely find something to suit you.